Happy holidays from Monkeyman Productions!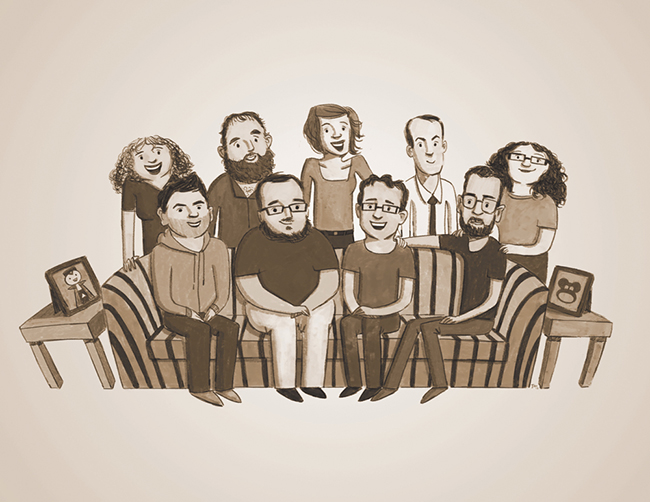 Company portrait by Jodi Sandler
Toronto's Geekiest Theatre Company
Since 2008, Monkeyman Productions has produced theatre of the futuristic, the freakish, and the fantastic. We examine the obsessions and enthusiasms of a society informed by comic books, monster movies, and video games – speaking the language of Internet addicts, collectors, and true believers. We draw from popular culture just as Shakespeare drew from the common culture of his day – creating our own laser-fueled, zombie-ridden mythologies with a definite eye for the absurd, but also a corresponding empathy for a subject matter which, in the end, encompasses all of us. We are all, in one way or another, geeks. We are all Monkeys.