Martin Chodorek (founding member)
Martin is a graduate of Ryerson Theatre School's acting program who has Monkeyman Productions to thank for his love of directing. The jury is still out on whether it's a Tevye/Golde love or something more akin to Conan's feelings on the lamentations of his enemies' women. Born and raised in Toronto, Marty enjoys two slices of lime in his club soda and has an exceedingly high pun tolerance. He honours the Eurovision Song Contest in his heart, and tries to keep it all the year. Other ongoing fanatical projects include cheering for the Buffalo Bills, trying to find English-dubbed, Region 1 DVDs of "Ryōri no Tetsujin", and buying more comics than he has time to actually read.
Linn Øyen Farley
Linn first got involved with Monkeyman Productions in a roundabout, almost-didn't-happen kind of way. Since that fortuitous project, she's sat behind (and Googled instructions for) a variety of lighting & sound boards in the name of geek theatre. Linn happily fills the role of Monkeyman's token Norwegian, and is probably a lot nerdier than you think she is (see: fanfiction). Linn is a graduate of the UC Drama Program at UofT, where she specialised in lighting & set design. When she's not working on her vitamin D deficiency in a dark theatre, she's coding and/or designing websites.



Leeman Kessler
Leeman Kessler née Tarpley is a Nigerian-born American who has been acting and acting up for as long as he can remember. He's trained everywhere from the jungle gyms of Nashville to the soybean fields of Ohio to the very boards of London, England and now finds himself stranded on the cold, black stages of Toronto with his wonderful and way-smarter-than-him wife. The Monkeymen were the first souls brave enough to let Leeman act North of the 41st Parallel. For their sake he has portrayed King Kong, a werewolf, HP Lovecraft and even a mountie. Outside of their warm embrace he has also been President Eisenhower, a golem and various medical practitioners for instructional videos. Available for parties and answering machines.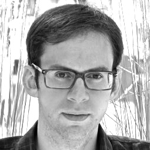 Timothy Nussey (founding member)
Tim was born in the city of Toronto and is a graduate of the Ryerson Theatre School. He has been involved in performance, including theatre, music and film for over a decade in the city, but it is with the forming of Monkeyman productions that Tim has truly found his love for the theatre and especially for acting. Tim has appeared in many Monkeyman shows, with highlights including Dead Man's Party, and Godzilla on Sundays. He has also taken on the mantle of producer for some shows, and enjoys it, even if the learning curve can be pretty steep. Tim is a big video game geek, and Optimus Prime is one of his childhood heroes.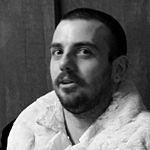 Christopher Ross
Chris is a Toronto-based technical director, production/stage manager and enthusiast. He's had the pleasure of coordinating tech for – and drinking beer with – many wonderful companies, including the red light district, Pandemic Theatre, and (obviously) Monkeyman Productions.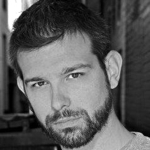 Brad Rowe (founding member)
Brad is a classically trained performer with a strong background in the stage, his roles have been varied from war criminal to singing plant enthusiast. His role within Monkeyman is affectionately referred to as 'the pretty one', however he works hard to prove himself as more than a chiseled jaw line and melt-inducing dimples. While not quite as well versed in all things sub-pop, he strives to learn the finer points of D&D, Sonic the Hedgehog and Star Trek. Brad is looking forward to a long and prosperous future with the Monkeyman Productions team as things can only get better from here. Also, Brad is the tallest. Which makes him way cool. Or not.


Lisa Sciannella
Lisa Sciannella hales from North York Toronto. And every night she enacts elaborate plans to take over the world. Until headway is made in her delusions of world dominance, Lisa has worked with several theatre companies, like Theatre Inspirato, The Cabbage Town Theatre and Monkeyman Productions. For some reason they sometimes let her run things back stage. And on rare occasions they even let her play with a glue gun. The resulting mayhem is indescribable.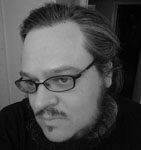 D.J. Sylvis (founding member)
D.J. has been involved in theatre for over 20 years as an actor, director, technician, playwright, and producer. You may know D.J. from such productions as That Great Green Galloping Lizard, Why Is My Cape So Tight?, and Dead Men Don't Wear Communicators. He's proud to be both a founding member and the playwright-in-residence for Monkeyman Productions, and prouder still to have the chance to work with such supreme – and supremely geeky – artists on our productions. Not since the Justice League has such a team been assembled, and he hopes to spend many more years as the Plastic Man of the group.


Manda Whitney
Manda Whitney is a Toronto-based actor/writer and graduate of the University of Guelph BAH theatre program. She is thrilled to be working with Monkeyman Productions where she can combine her love of all things geek with her love of theatre. Her recent roles include Matt Damon in "Matt and Ben" (Theatre Elusive), New Moon in "Wonderful" (The Bench), Little Sally in "Urinetown" (UC Follies) and Em in "Ever" (Emotive Emu Productions). When she isn't writing or acting, she can usually be found playing video games, reading comics, and making nerdy Youtube videos. She would like to thank her friends and family for the constant support in her crazy adventures so far.



Member-At-Large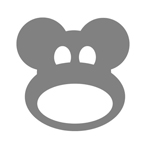 John Jones
John prefers to avoid the fiery kiln of theatrical creativity, but his dramatic flair is a constant source of inspiration to his fellow company members. Often described as "out of this world" or something along those lines, John has yet to attend a company meeting. He is comforted, however, by the knowledge that a seat at the table awaits him when he's ready to take time out from righting wrongs and whatnot. John spends part of each day contemplating the dark side of the moon.

Past Company Members
Hannah Barnett-Kemper, Scott Clarkson, Jessica Nelson, Phil Rickaby
Past Collaborators
Lindsey Alston
Lizz Armstrong
Michael Atlin
Sarah Beaudin
Bespoke Theatre Company
Clare Blackwood
Matthew Ivan Bennett
Michael-David Blostein
Sarah Blostein
Susan Bond
Sarah Bowden
Esther Brown
Andrew Campana
Graeme Casson
Mitchell Court
Adam Cresswell
Merritt Crews
Debs & Errol
Joseph Deogracias
Jeff Dingle
Erin Eldershaw
Adam Esquenazi Douglas
Heather Emme
Nicole Fairbairn
Mark Farmer
Mark Gagné
Andrew Gaunce
Martha Girvin
Kelsey Goldberg
Tasha Gordon-Solmon
Jennie Grimard
Brandon Hackett
Jordan Hall
Anne Harper
Jeffrey Henderson
Melanie Hrymak
Amanda Ives
Cameron Johnston
Sean Kaufmann
Jennifer Kenneally
Sarah Knight
Janina Kowalski
Luke LaRocque
Robert LaRonde
Rory Leahy
Alexandra LeBlanc
Kat Letwin
Rufio Parker Luey
Mark Harvey Levine
Tanya Lynne
Kari Maaren
Colin MacDonald
Michael Mackinnon
Daisy MacLean
Chelsea P. Manders
Camilla Maxwell
Leslie McBay
Sarah McCready
Tom McGee
Matt McGrath
Megan Miles
Laura Moniz
Emma Moore
Jack Morton
Stephen Near
Rebecca Nesvet
Jordi O'Dael
Jeff Orchard
Davian Den Otter
Stefanie Pantalone
Nick Philpott
Kay Poiro
Simon Pond
Rae Powell
Kelly Preeper
Adrianna Prosser
Laura Roald
Kevin Robinson
Charlene Rockwell
Miriam Rosalky
Jessica Rose
Tom Rylett
Kyle Shields
Neil Silcox
Valen Steer
David Straus
Sarah Swift
Paul Tamm
Michael Trottier
Victoria Urquhart
Shawn Van Osch
Annemieke Wade
Holly West
Chloë Whitehorn
M.J. Williams
Diana Woody
Melissa Zaccardelli