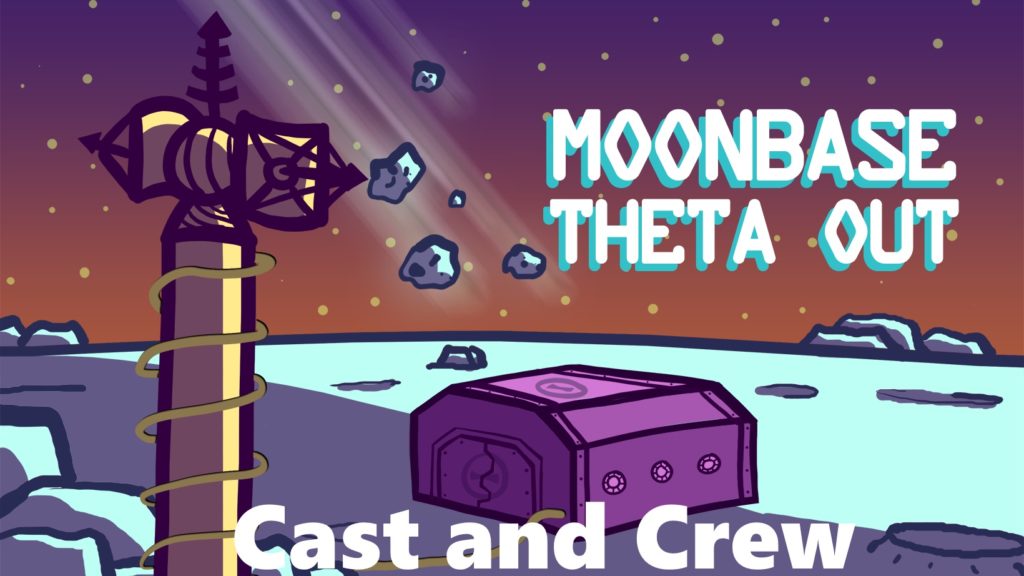 CREW
D.J. Sylvis – Writer, Co-Producer, Director (pronouns they/them)
D.J. has been involved in theatre for over 25 years, and for the last ten years has been Monkeyman Productions' Playwright-in-Residence and Business Manager – but this is his first foray into podcasting! Where do D.J.'s ideas come from? D.J. is inspired by monkeys, robots, cats, the Creature from the Black Lagoon, Bigfoot, that theme song from The Greatest American Hero, Arthur Kopit, 80s-era Justice League comics, various dystopias from his childhood (including Bible School), Lego spacemen, Alfred Hitchcock Presents (mostly the host segments), potato chips, Young's Double Chocolate Stout, yellowed sci-fi paperbacks, friends, enemies, strangers in the night … and all things strange and wonderful in this world.
New Play Exchange page ** Twitter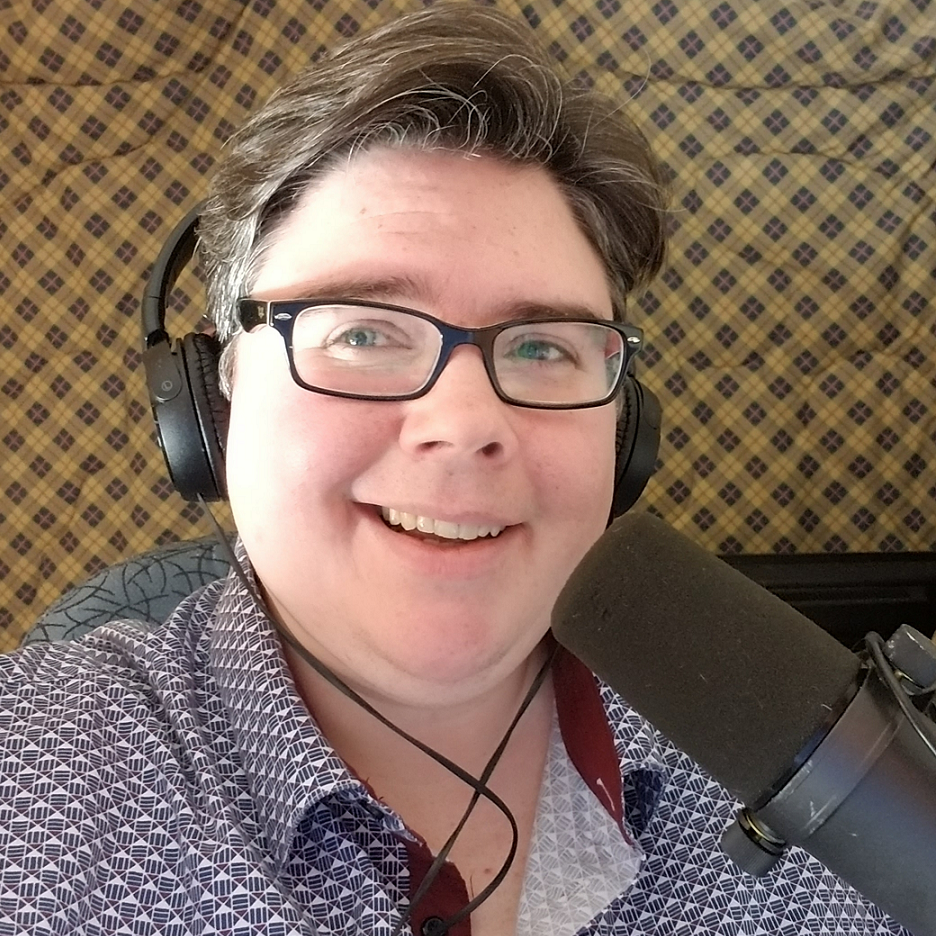 Cass McPhee – Co-Producer, Community Manager, voice of Michell L'Anglois (pronouns he/they, character pronouns he/him)
Cass McPhee is a trans voice actor, lapsed writer, and now Co-Producer of Moonbase Theta, Out. A graduate of UNB for English and Communications, Cass cut his theatrical teeth with the Saint John Theatre Company. After swindling a President's Medal out of Humber College by way of their comedy program, Cass studied voice acting under Tracey Hoyt, and improv with the Bad Dog Theatre Company. His voice has been heard in podcasts such as Sidequesting and Sticks Shift Incorporated, as well as ESL learning materials and instructional videos across the globe. Cass lives in Toronto with his sourdough starter, Joey.
Twitter
Will Gianetta – Audio Production (pronouns he/him)
Will Gianetta is a Boston based comedic improviser, musician, writer, and editor. He has performed on various resident casts at ImprovBoston, and is a frequent collaborator with the Somerville based comedy collective Mess + Finesse.

Theme music is "Star" by Ramp
Cover art created by Peter Chiykowski
CAST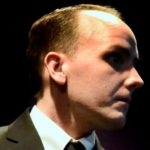 Leeman Kessler as Roger Bragado-Fischer (pronouns he/him, character pronouns he/him)
Leeman Kessler is a Nigerian-born American actor who joined Monkeyman Productions in 2008 when he was cast as King Kong. His decade-long collaboration with Monkeyman has seen him acting, directing, and producing, and now he returns to be part of this exciting new podcast serial, Moonbase Theta Out. Listeners might also enjoy his long-running web-series Ask Lovecraft whose genesis began on the stage with Monkeyman and which was featured in the Toronto Fringe. He is patiently endured by his wife and two children, and now by the entire population of Gambier, Ohio, where he has been elected Mayor!
www.asklovecraft.com ** www.leemankessler.com ** Twitter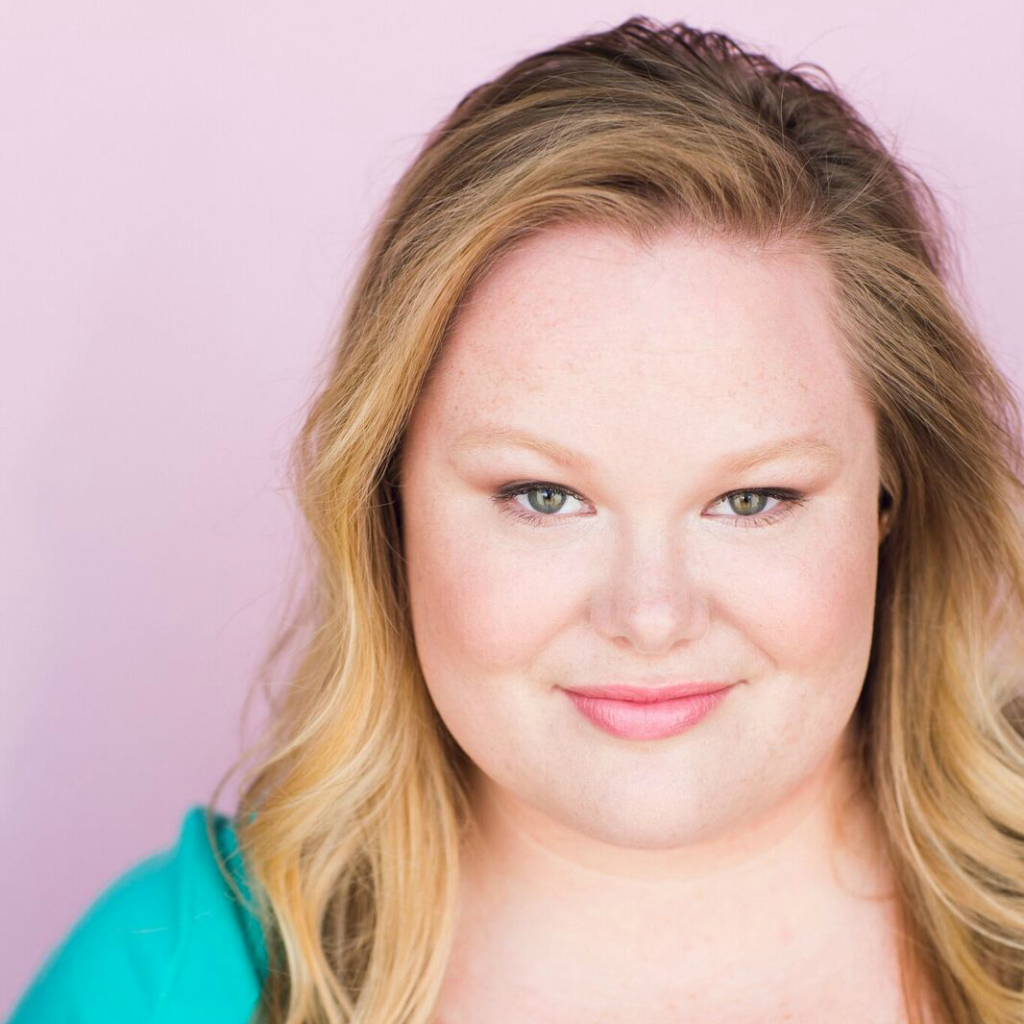 Jen Ponton as Tumnus (pronouns she/her)
Most known as the fiercely feminist fat activist 'Rubi' on AMC's critical darling DIETLAND, Jen is an award-winning actress and ardent body love advocate. With a television resume that includes 30 ROCK, UNBREAKABLE KIMMY SCHMIDT, and ORANGE IS THE NEW BLACK, she now has several pilots and feature scripts in development. In 2020, she launched ALL THE FUCKS, a storytelling podcast about caring too much. It can be found wherever you listen to podcasts. For more information, visit www.jenponton.com
Website ** All the Fucks ** Twitter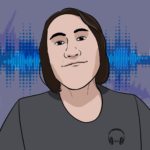 Gabriel Taneko as Alexandre Bragado-Fischer (pronouns he/him, character pronouns he/they)
Voice actor and audio engineer from Brazil. Big dummy. Lover of all things audio. Spends too much time playing video games. Still waiting on those croutons.
Instagram ** Soundcloud ** Twitter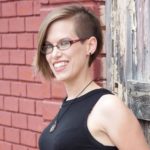 Tina Daniels as Wilder (pronouns she/her, character pronouns she/they)
Tina Daniels is an aspiring voice actress with a deep-seated hatred for biographies. She lives with her family in Oklahoma, including her three cats that inevitably find their way into every recording session she does. As well as portraying Wilder in Moonbase Theta Out, other credits include Witches of the City, The Beacon, A Ninth World Journal, and MonkeyTales, a hopepunk anthology. To hear more about future projects, both in and outside of voice acting, you can visit her website, tinadaniels.xyz, or find her on twitter!
Website ** Twitter **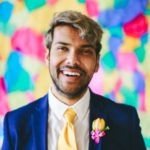 Tau Zaman as Dr. Ashwini Ray (pronouns they/them/their, character pronouns ze/zir)
Tau Zaman is the creator and showrunner of CARAVAN. Before that, Tau served as a staff writer for ars PARADOXICA, the flagship audio drama of The Whisperforge. Never one to get a moment's shut-eye, they also served as Head Writer on Liminus, a performance experience that blends AR gaming technology with live theatre.
Instagram ** CARAVAN ** Twitter
Cass McPhee as Michell L'Anglois (pronouns he/they, character pronouns he/him) – see photo and bio above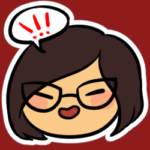 Elissa Park as Nessa Cheong (pronouns they/them, character pronouns she/her)
Elissa Park is a Toronto based voice actor who is thrilled to be back on Moonbase Theta Out season three as Nessa Cheong. "Wait, but didn't Nessa die?" you may ask. Who is to say Elissa Park won't be voicing Nessa's holographic ghost? Guess you'll just have to listen to find out. Elissa loves voice acting, Japanese mascot characters and living on Earth. You can also hear them on other cool audio dramas like Me and AU, and God Complex, as well as some video games like Highway Blossoms and My Time at Portia. If you ever feel like checking up on what memes they think are funny, follow them on twitter!
Adox Talks ** Twitter
David S. Dear as Dr. Edwin Just (pronouns he/him, character pronouns he/they)
Nearly 30 years ago David walked by an audition posting for a local playwright's festival and said, "That sounds like fun!" That spontaneous jump onto the stage led him to perform in numerous staged productions. However, he discovered voice acting to be an ideal fit and parlayed his many years of theater experience into audiobook narration and podcast production. As an Audible Approved Producer, David produces and performs in numerous audiobooks and is the creator of the audio drama A Ninth World Journal, co-producer of Listen, Rinse, Repeat podcast and appears in many other audio dramas. David lives in Tacoma, WA where he and his wife spend time with family or jaunt about the country on little excursions.
David S. Dear ** A Ninth World Journal ** Twitter
Dallas Wheatley as Dr. Ringling (pronouns they/he, character pronouns they)
Dallas Wheatley is a voice actor, director, and podcaster who has appeared on shows like Windfall, Let the Old Wives Tell It, The Final Game, Hometown, and Moonbase Theta, Out. They will be appearing on Space Ranger 421 as Theo and White Vault: Iluka as Charlie Lord. They also have a podcast called The Soap Opera, which is a wholesome, hopepunk soapmaking podcast, and wrote The Nuclear Solution, a Martha Stewart and Fallout inspired audio fiction podcast. They have another show coming out in August 2020 called Fireside Folktales.
Website ** Twitter ** Instagram
Sarah Rhea Werner as Dr. Day (pronouns she/they; character pronouns she/her)
Sarah Rhea Werner is a professional writer and podcaster who loves to help other creators find confidence and success. She is a contributor to Forbes and creator of the Girl In Space and Write Now podcasts. She currently lives in the Midwest with one husband, two rescue cats, and a ceiling full of spiders.
Website ** Instagram ** Twitter
---
Hazel Stapp as Dr. Serano (pronouns she/her; character pronouns she/they)
Hazel Stapp is from a small town in Arkansas, but moved north to Rhode Island for love. She finally came to the realization that she was a trans woman at the age of 32, and has been living her best life since. Hazel has a degree in creative writing, but helps pay the bills by working in a factory. Hazel loves tea, writing, and playing RPG's both on the computer and on tabletop. She is very dedicated to producing queer content, and helping other Transgender people when she can.
www.orczone.com ** Twitter
Leslie Gideon as Elena (pronouns she/her, character pronouns she/they))
Leslie Gideon is a Latin-American writer and voice actor based in New York City. She's lent her voice to several notable indie audio dramas podcasts, including The Van, Great & Terrible, and The Viridian Wild. In her free time, she enjoys supporting grassroots soccer, studying languages, and reading classic science fiction. Find more of her work at lesliegideon.com.
Website ** Twitter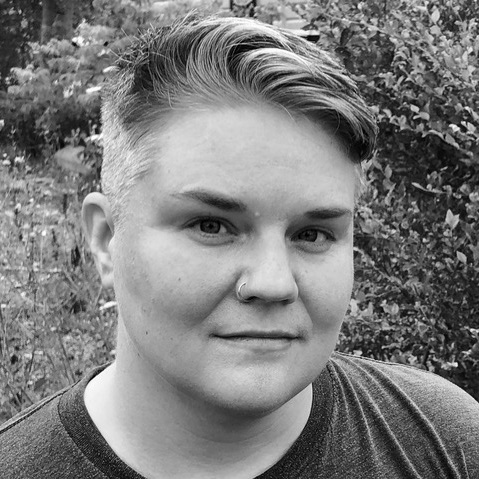 HE Casson as Moddy Sarah (pronouns they/them, character pronouns they/them)
H. E. Casson (they/them) is a Toronto area writer who dabbles in performance. They have previously appeared in Monkeyman Productions' Dead Man's Party as a line-less zombie, and it remains their favourite role to date. They can be found online at hecasson.com.
Website ** Twitter
D.J. Sylvis as Enclave Officer (pronouns they/them, character pronouns he/him) – see photo and bio above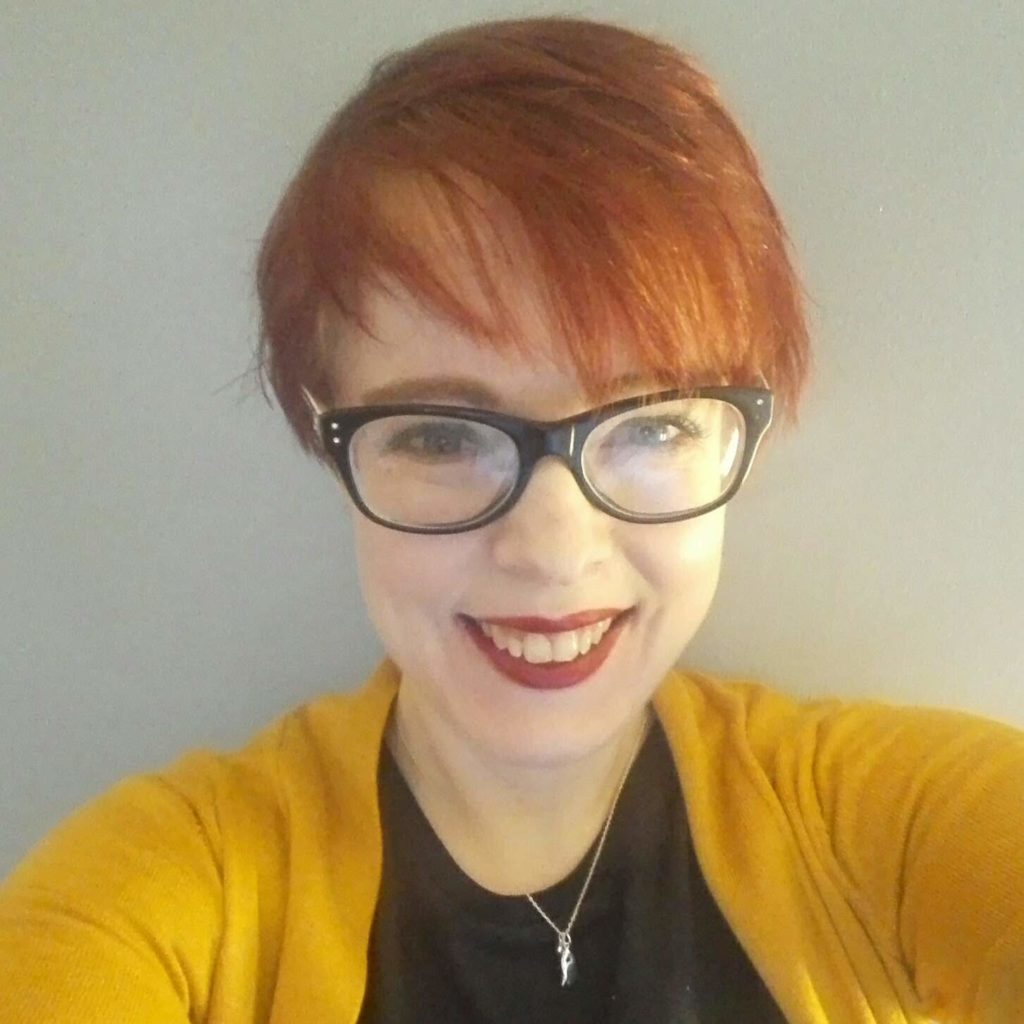 Reception Bot – Robin Howell (pronouns they/them)
Robin is the creator of Seren, a sci-fi podcast which debuted in January 2020, which was her first adventure into writing audio. As well as voicing the two main characters in their own show, Robin also plays Emma in Y2K and Nessa in This Planet Needs a Name, and played returning extra Bell in season one of Copperheart. Other voice acting credits include The Amelia Project, The Beacon, and Sidequesting. They are currently co-writing a new podcast with none other than DJ Sylvis! Robin is still relatively new to voice acting, and is very excited to be part of Moonbase Theta, Out!
Seren ** Twitter
Lark – Claudia Elvidge (pronouns she/her, character pronouns she/her)
Claudia Elvidge is a writer and incidental sound designer, voice actor, and producer from the American Midwest. She is the creator of The Beacon, a fiction podcast about magic, monsters, and the importance of making friends, and spends probably too much time rewatching cheesy musical movies.
The Beacon ** Twitter
---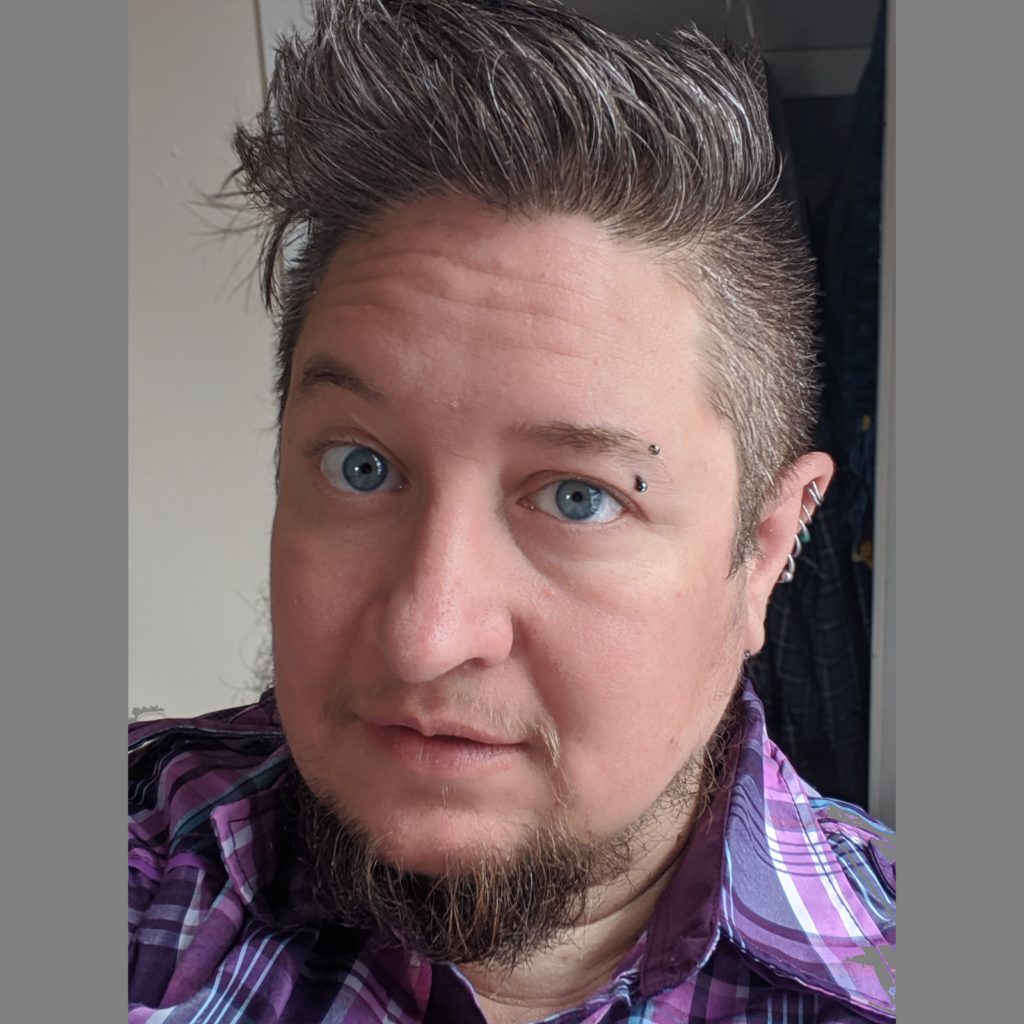 Enclave Announcer – Evan Tess Murray (pronouns they/them, character pronouns they/them)
Evan Tess Murray is a podcast creator, writer, and voice actor, and works as a professional feminist in Portland, Maine when they're not podcasting. They launched their podcasting career by making everyone cry with This Planet Needs a Name, a hopepunk science fiction audio drama with an ensemble cast that they co-create with Trace Callahan. Alongside two other good friends, they also create, write, and act in Light Hearts, a sitcom about queer people thriving in unusual surroundings. Evan loves collaborative endeavors and lends their voice to a number of projects, mainly those created by their fellow hopepunks; they also work to build resilient networks of mutual support among indie creators. They genuinely believe in the power of stories to create community, supply comfort, and inspire action, and if you dig down to the bone you'll find they're made mostly of hope and defiance.
This Planet Needs A Name ** Twitter
Addie – Journee LaFond (pronouns they/them, character pronouns they/them)
Journee LaFond is a mental health worker, co-host and co-writer of the Witcheverpath podcast, genderpunk advice columnist, event organizer and activist.  Helping to advocate and create spaces for marginalized communities is their passion and purpose, and they have dedicated their life to redefining ideas on mental health and what it is Queer and what it is to be a Person of Color. Currently Journee is working to create safe, uplifting spaces for the Queer folx and People of color in New Hampshire where both groups make up just a fraction of the population. It is Journee's goal to eradicate stigma and stereotypes around what it means to be a part of a minority and  to promote equity for marginalized groups. Jas lives in Southern New Hampshire with their spouse and two children.
Website ** Twitter ** Witchever Path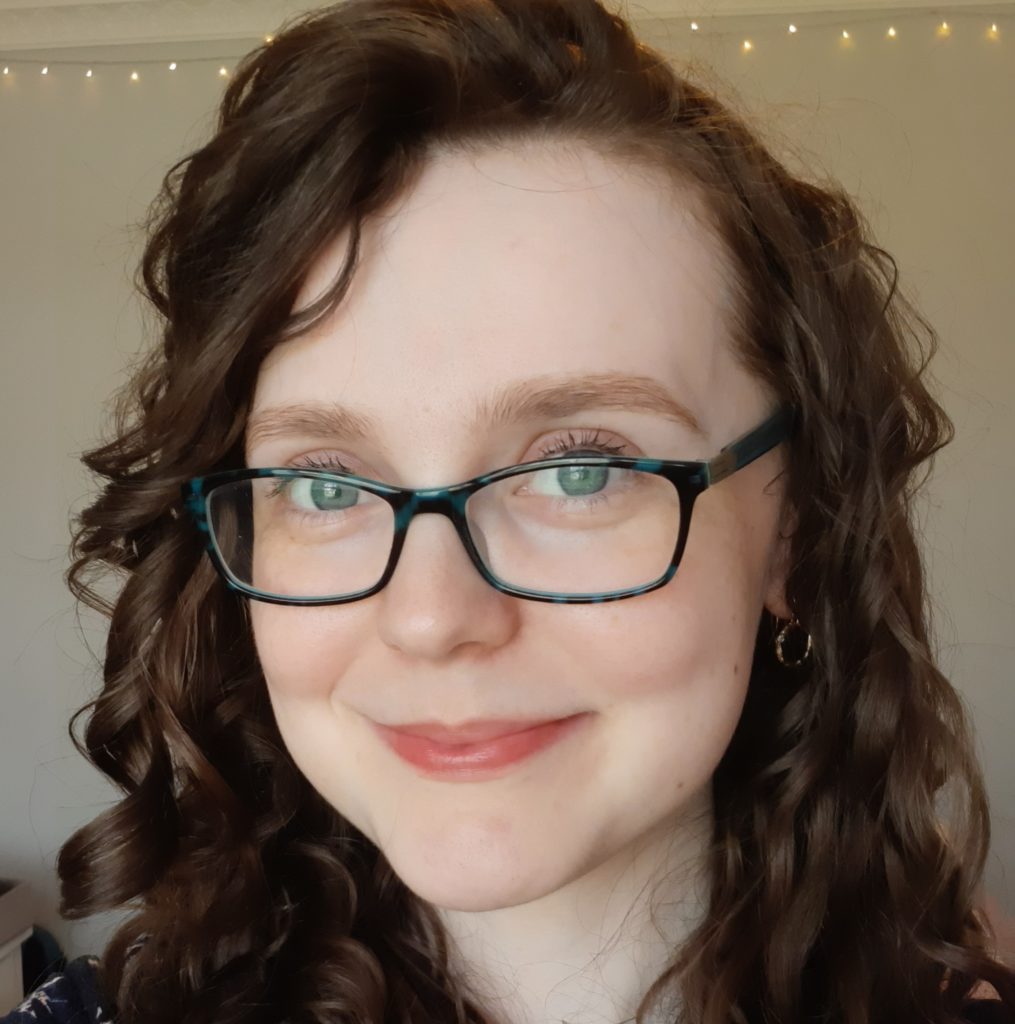 Elio – Becca Marcus (pronouns she/her, character pronouns she/her)
Becca is a disabled voice actor from the UK, where she lives with her dog. She grew up performing on stage, and has come to voice acting much more recently. You can hear her as Lota in The Way We Haunt Now, as well as in podcasts such as The One Stars and Boston Harbor Horror. Already a fan of the show and with a lifelong obsession with the stars, she is beyond excited to join the MTO universe!
Twitter
Medic Meryl Pacey – Teddy Hannah-Drullard (pronouns they/them, character pronouns ze/zir)
Teddy Hannah-Drullard (HA-nuh droo-YARD) is a transgender Dominican-American writer, visual artist, actor, and activist hailing from the City of Brotherly Love. Their most recent projects include heading their college's Committee for Diversity and Inclusion as its inaugural chair, achieving an associate's degree in veterinary technology, and providing representation in the entertainment industry for queer and trans BIPOC — see them in the star role of Trey in Jonathan Tazewell's "Gotta Get Down To It" (2019).Teddy is happily quarantined with their partner Cameron, their feline son Hoover, and any foster animals that come and go. Although a 2018 sports injury causes them chronic pain, Teddy's favorite hobby is fighting fascists and cat-callers with their cane. Follow them on Twitter, or on Instagram @droo_yard and @teddydoesartstuff
Twitter
Stephen Abdoulaye – Corey Spruill (pronouns he/him, character pronouns they/he)
Corey Spruill is totally excited to be joining the Moonbase Theta, Out Podcast! Corey has been voice acting for a good three years now. Mostly he's done local corporate internet spots for corporations such as T-Mobile, and Microsoft. He's ecstatic to be part of the process in bringing the character of Stephen Abdoulaye alive. Feel free to check out his website www.SpruillionVoice.com to join him on his journey as a Voice Actor.
Website
Dr. Amal Semaan – Shereen Lani Younes (pronouns she/her, character pronouns she/they)
Shereen is a Syrian-American director, poet, and artist. As a filmmaker she writes, directs, produces, and shoots films and music videos, collaborating with musicians, filmmakers, and comedians to creatively push the boundaries of cinema and herself, committed to expressing honest and courageous work. She self-published her first poetry collection "dime piece" in 2016 and is currently writing a second poetry collection as well as her first feature film. Her work has been featured at New York's Museum of Modern Art, IndieWire, AV Club, NoBudge, and the European Independent Film Festival. She also co-hosts the podcast Ethnically Ambiguous on the iHeartRadio podcast network, delving into the experience of people of color and marginalized communities while raising awareness about significant world news.
Website ** Ethnically Ambiguous ** Twitter
Ahnung – Robin Regalado (pronouns she/her, character pronouns they/she)
A theatre major graduate from Northern Arizona University. Her past stage works include shows such as Big Love, A Christmas Carol, Catholic School Girls, and most recently God of Carnage. Working in voice over she can be heard in podcasts such as Nest of Horrors and Drama in 10. Also lending her voice to various small animations. When not working she is an avid nerd/geek of D&D, video games, comics, and more. Most importantly, she is a proud dog mom.
---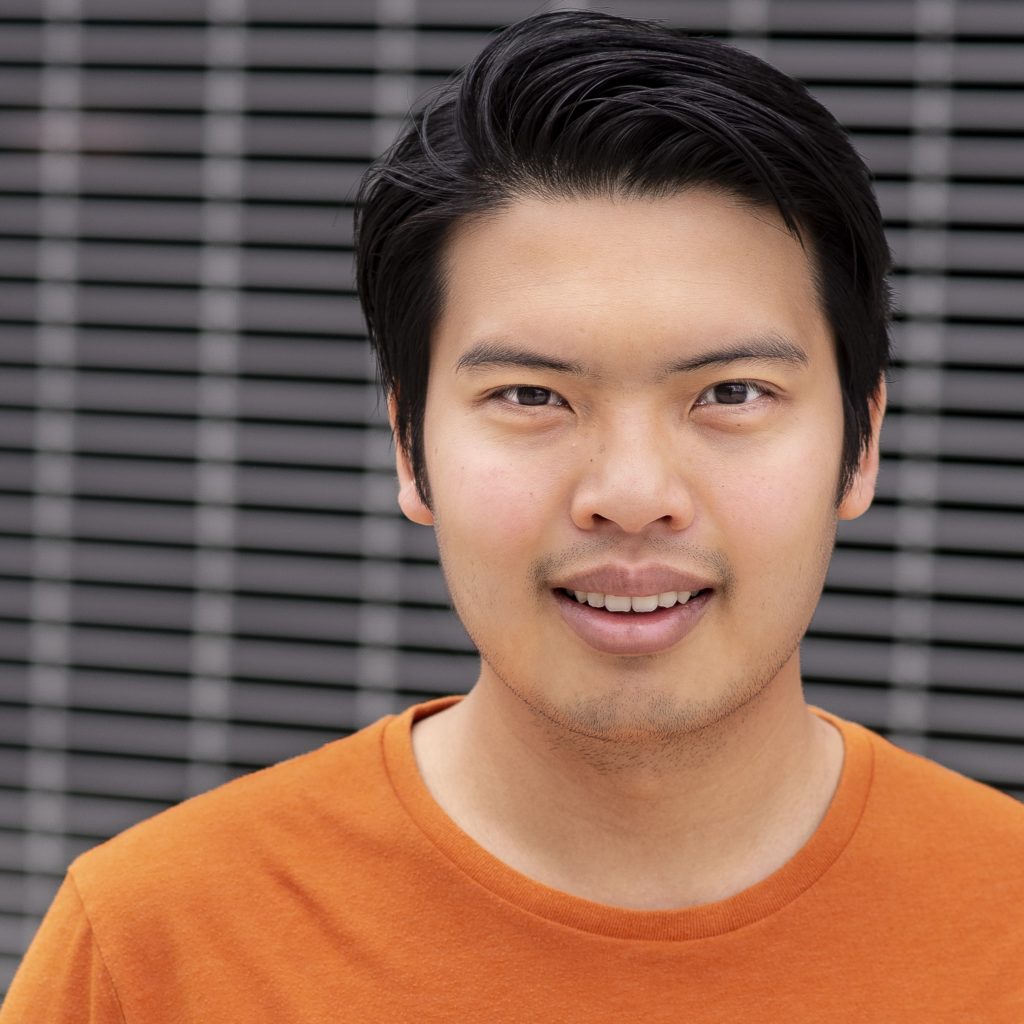 Zhong Jento – NayMyo Win (pronouns he/him, character pronouns he/they)
NayMyo Win is an actor based in Madison, Wisconsin (United States). He has acted in several local theater productions and recently started working in voice acting. He is so excited to work with Monkeyman Productions for his very first podcast project. In his free time, he enjoys spending time with his husband and three pets, and playing DnD with his friends.
Twitter
Payload – Philomena Sherwood (pronouns she/they, character pronouns she/they)
Philomena is a 22-year-old English student based out of Ontario, Canada. In the spare moments between studying for her English degree and teaching piano, she enjoys hiking in local provincial parks, knitting, and yelling about Barbie movies on the internet. Her recent work includes voicing Kate Cunningham in Me and AU.
Twitter
---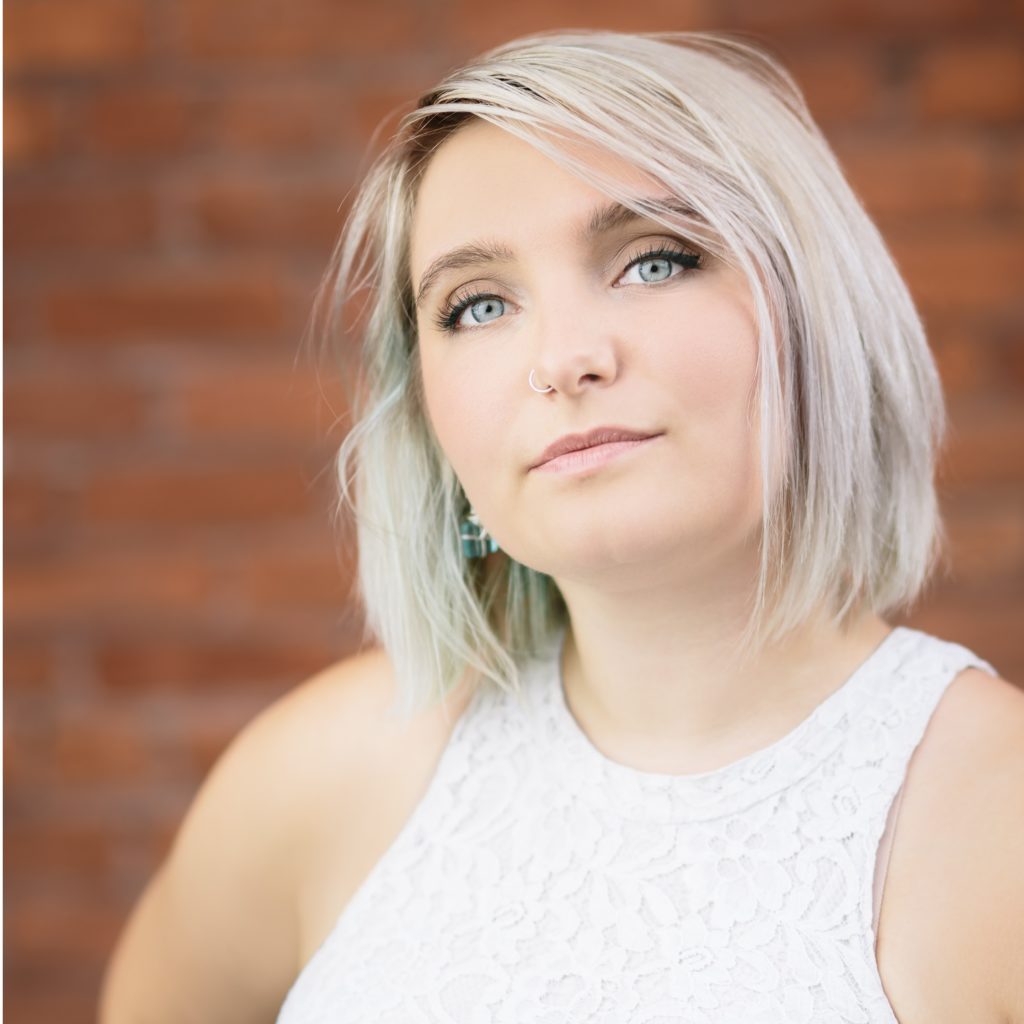 Officer Talor Daniels – Kristi Boulton (pronouns she/her, character pronouns she/her)
Kristi Boulton is a multi-hat wearing creative living in Ontario. When she's not voice acting or improvising with her troupes The Understudies & Executive Indecision, she's playing with puppets, writing plays, taking baths, or reading her favourite books for the 115th time. Kristi couldn't be happier to be a part of the MBT crew, especially after being a fangirl for so long, and she is so excited to see what this season brings!
Twitter
Jaxon – Cole Burkhardt (pronouns he/him, character pronouns they/he)
Cole Burkhardt currently resides in Washington D.C and has tried everything from streaming tabletop games on Twitch to spelunking deep underground. He has been in a variety of podcasts including Godshead Incidental and Unplaced and is the writer and director of Null/Void. When he's not voice acting or editing audio, he's going to conventions across the East Coast, discussing gender and sexuality in video games and anime.
Null / Void ** Twitter
Monica Parker – Shade Oyemakinwa (pronouns they/she, character pronouns she/her)
Shade Oyemakinwa is a writer, voice actor, and podcaster who has created and written the podcasts: Come On In, The Water's Fine and Fairytale Tidbits. They have appeared in several audio fiction productions such as: Inn Between, The Nuclear Solution, and Sidequesting. They are a puppeteer and milliner and yes, eventually they will make a hat that is also a puppet. They unironically like talking about the weather because it affects our everyday lives so why is this considered small talk and not just a normal topic of conversation?!
Come On In, The Water's Fine ** Twitter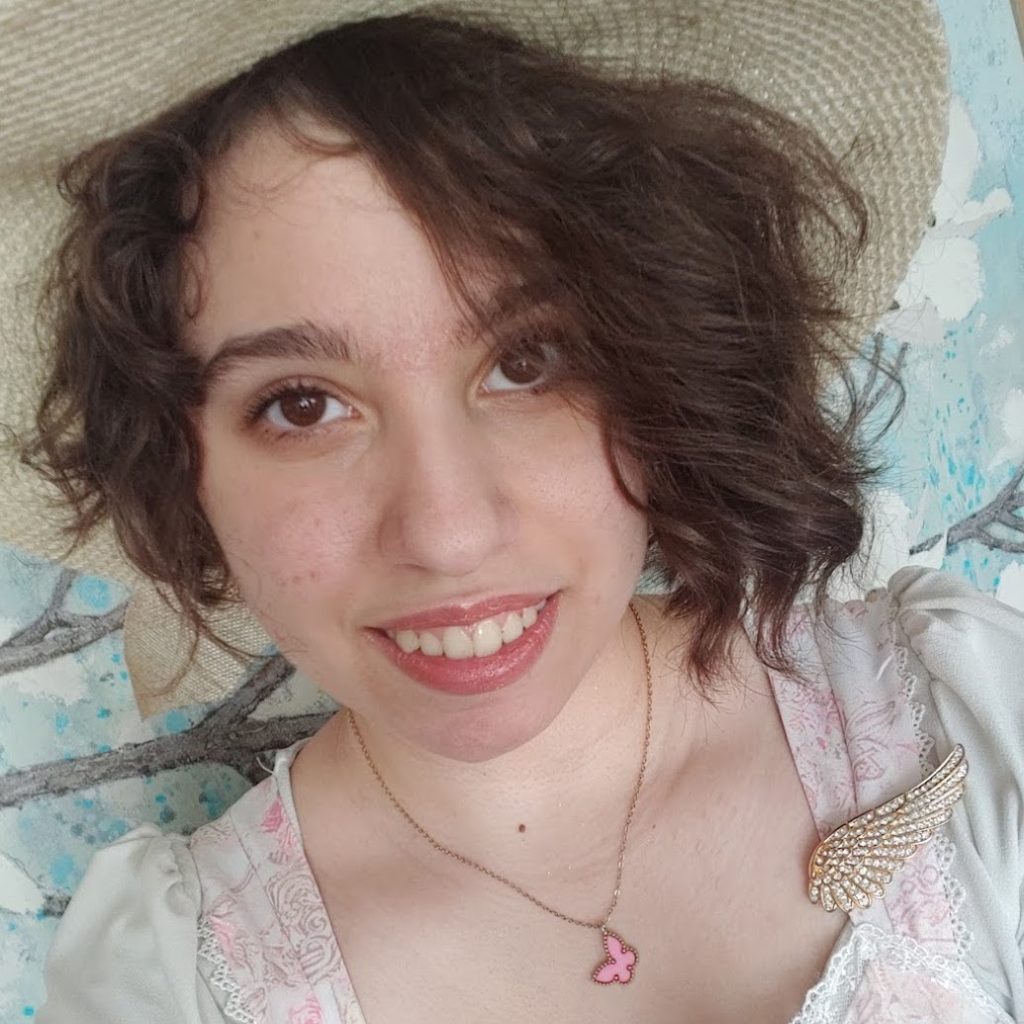 Nima – Serena Rahhal (character pronouns she/they)
Serena is a Palestinian-Canadian writer and voiceover actor based in London (the cool one, not the one in England). Co-creator, writer, and voice of Mirah in audio drama podcast Signed, Venus, a mystery road trip show about uncovering the identity of an anonymous travelling writer.
Website ** Twitter ** Instagram
---
GUEST STARS
S2E5 – Shannon Perry / Richard Nadolny as 'Actors' (from the wildly popular Oz-9!)
S2E8 – Chad Ellis as "Enclave Tech"
IPM Special Episode – "Dr. Just" – Cass McPhee (he/they), Mel Hartman (they/them), and Mandy Hall (she/her) as Tardigrades
S3E3 – Sean Howard and Eli Hamada McIlveen as Ad Voices
S3E4 – Cait Gallagher, Tom Zalatnai, and Jenna Katz as Tech Voices