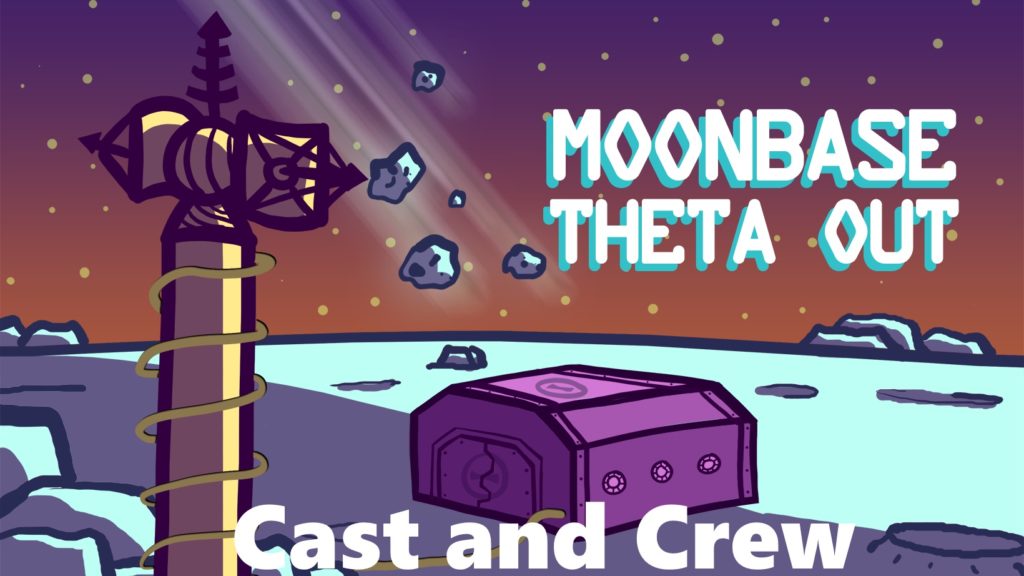 CAST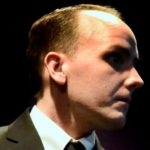 Leeman Kessler as Roger Bragado-Fischer (pronouns he/him, character pronouns he/him)
Leeman Kessler is a Nigerian-born American actor who joined Monkeyman Productions in 2008 when he was cast as King Kong. His decade-long collaboration with Monkeyman has seen him acting, directing, and producing, and now he returns to be part of this exciting new podcast serial, Moonbase Theta Out. Listeners might also enjoy his long-running web-series Ask Lovecraft whose genesis began on the stage with Monkeyman and which was featured in the Toronto Fringe. He is patiently endured by his wife and two children.
www.asklovecraft.com ** www.leemankessler.com ** Twitter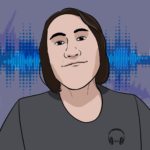 Gabriel Taneko as Alexandre Bragado-Fischer (pronouns he or they, character pronouns he or they)
I'm a simple dude from Brazil with a fervorous passion for all things audio related, from music composition, sound design, tracking, mixing, mastering, the technological aspects of microphones and recording gear, and also folk metal. Other types of metal, too, but mostly folk. Voice acting was my first real dream (I still love it and I still pursue a full fledged career in it), but now it has permanently evolved into audio in general, and my ultimate dream, now, is to build my own studio for voice over and music production! Now I'm here, involved in the production of Moonbase Theta, Out, hoping to get some good laughs, make some new friends and add another shining star to my portfolio!
Instagram ** Soundcloud ** Twitter
Cass McPhee as Michell L'Anglois (pronouns he/they, character pronouns he/him)
Cass McPhee is a trans voice actor / writer, with a pinch of dungeon master thrown in for good measure. A graduate of UNB for English / Communications, Cass cut his theatrical teeth with the Saint John Theatre Company before moving to Toronto. After swindling a President's Medal out of Humber College by way of their Comedy Writing and Performance program, Cass studied voice acting under the inimitable Tracey Hoyt, and improv with the Bad Dog Theatre Company. His voice is heard in ESL learning materials and instruction videos across the globe. As a trans masculine voice actor with a naturally melodic voice, Cass tends to voice characters in the feminine spectrum. He is thrilled to finally lend his voice to a character who is also a trans man. Cass lives with Maya, his cat, and Joey, his sourdough starter.
** Twitter **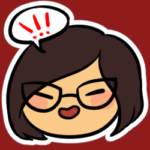 Elissa Park as Nessa Cheong (pronouns she or they, character pronouns she/her)
Elissa Park is a Toronto based voice actor who's been providing voice work for animations and games for almost 8 years. You can hear them on some other podcasts like The Cat Lover's Circumstances, God Complex, Nym's Nebulous Notions, and the upcoming Adventures of Beauty and the Beast! Elissa Park is extremely excited to be involved in Moonbase Theta Out, and to have the opportunity to work with other great actors from the very spicy province of Ontario and ACROSS SPACE.
Adox Talks ** Twitter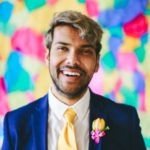 Tau Zaman as Ashwini Ray (pronouns they/them/their, character pronouns ze/zir)
Tau Zaman is the creator of CARAVAN, a weird-west audio adventure. Before that, Tau served as a staff writer for ars PARADOXICA, the flagship audio drama of podcast collective The Whisperforge. Never one to get a moment's shut-eye, they helmed as Head Writer on Liminus, a performance experience that blends AR gaming technology with live theatre. Tau is so excited to lend their voice to some of their favorite audio dramas such as The AM Archives (by Atypical Artists) and Moonbase Theta, Out (by Monkeyman Productions). If you're lucky, you may also catch their burlesque alter-ego on a stage near you.
Instagram ** CARAVAN ** Twitter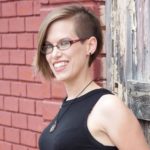 Tina Daniels as Wilder (pronouns she/her, character pronouns she/they)
When she's not fighting her cats for control of her recording space, she enjoys reading, creating coffee drinks, and pretending she'll one day complete her Pokédex. As well as appearing as Wilder, Tina is currently a writer for Oakpodcast and stars as Elizabeth in the upcoming show The Influx Podcast. Other credits include Greater Boston, Forest Guide, The Beacon, and Lesser Evils. For information on upcoming projects, vegan recipes, and fur baby pictures, she can be found on twitter at @_tinad.
** Twitter **
Jen Ponton as Tumnus (pronouns she/her)
Jen Ponton is an actor, writer, and fat activist, best known for her work on "Dietland," "30 Rock," and "The Unbreakable Kimmy Schmidt." She's been featured on many podcasts, including Still Got It, WhoHaHa's Woman of Size, and Mortified. She currently has several pilots in development. A lifelong New Jerseyan, she loves pizza, cursing, and The Boss. For more information, visit www.jenponton.com
Website ** Queens of Daytime ** Twitter
CREW
D.J. Sylvis – Writer, Producer, Editor (pronouns he or they)
D.J. has been involved in theatre for over 25 years, and for the last ten years has been Monkeyman Productions' Playwright-in-Residence and Business Manager – but this is his first foray into podcasting! Where do D.J.'s ideas come from? D.J. is inspired by monkeys, robots, cats, the Creature from the Black Lagoon, Bigfoot, that theme song from The Greatest American Hero, Arthur Kopit, 80s-era Justice League comics, various dystopias from his childhood (including Bible School), Lego spacemen, Alfred Hitchcock Presents (mostly the host segments), potato chips, Young's Double Chocolate Stout, yellowed sci-fi paperbacks, friends, enemies, strangers in the night … and all things strange and wonderful in this world.
New Play Exchange page
Theme music is "Star" by Ramp. Cover art created by Peter Chiykowski.
GUEST STARS
S1E12 – HE Casson as "Moddy Sarah" (pronouns they/them, character pronouns they/them)
HE Casson (pronouns they/them)
H. E. Casson is a writer and all around creative type. They enjoy telling modern stories using classic forms, inventing new flavours of coffee, and following the path of most resistance. Their work has been published in Apparition Lit, Room, Cricket, Excite, Fireweed and Grey Borders, among others. They can be found at hecassonwrites.wordpress.com.
S2E6 – D.J. Sylvis as 'Enclave Officer'
S2E7 – Leslie Gideon as "Elena" (pronouns she/her, character pronouns she/they)

Leslie Gideon (pronouns she/her)
Leslie Gideon is a New York based Latin-American writer and voice actor. She features in The Van and Great & Terrible, and regularly appears in multiple audio drama productions. In her free time, Leslie enjoys watching soccer, studying languages, and reading classic science fiction.
Website ** Twitter
S2 IPM Special Episode – David S. Dear as "Dr. Just" (pronouns he/him, character pronouns he/they); Hazel Stapp as "Dr. Serano" (pronouns she/her; character pronouns she/they); Dallas Wheatley (credited as Sarah Wheatley) as "Dr. Ringling" (pronouns e/em/eir, character pronouns they); Sarah Rhea Werner as "Dr. Day" (pronouns she/they; character pronouns she/her); and Cass McPhee (he/they), Mel Hartman (they/them), and Mandy Hall (she/her) as Tardigrades
David S. Dear (pronouns he/him)
A little over 25 years ago David walked by an audition posting for a local playwright's festival and said, "That sounds like fun!" That spontaneous jump onto the stage led him to perform in numerous staged productions. However, he discovered voice acting to be an ideal fit and parlayed his many years of theater experience into audiobook narration and podcast production. As an Audible Approved Producer, David produces and performs in numerous audiobooks as well as the audio drama A Ninth World Journal and performs in several other audio dramas. David lives in Tacoma, WA with his wife where they spend time with family or jaunt about the country on little excursions.
David S. Dear ** A Ninth World Journal ** Twitter
Hazel Stapp (pronouns she/her)
Hazel Stapp is from a small town in Arkansas, but moved north to Rhode Island for love. She finally came to the realization that she was a trans woman at the age of 32, and has been living her best life since. Hazel has a degree in creative writing, but helps pay the bills by working in a factory. Hazel loves tea, writing, and playing RPG's both on the computer and on tabletop. She is very dedicated to producing queer content, and helping other Transgender people when she can.
www.orczone.com ** Twitter
Dallas Wheatley (pronouns e/em/eir)
Dallas Wheatley is a voice actor, director, and podcaster who has appeared on shows like Windfall, Let the Old Wives Tell It, The Final Game, and Hometown. E will be appearing on Danson (releasing autumn 2019) and the Alabasters (release TBD), as well as two secret projects. Ey also have a podcast called The Soap Opera, which is a wholesome, hopepunk soapmaking podcast, and wrote The Nuclear Solution, a Martha Stewart and Fallout inspired audio fiction podcast. Ey have another show coming out in May 2020 called Fireside Folktales.
Website ** Twitter ** Instagram
Sarah Rhea Werner (pronouns she/they)
Sarah Rhea Werner is a professional writer and podcaster who loves to help other creators find confidence and success. She is a contributor to Forbes and creator of the Girl In Space and Write Now podcasts. She currently lives in the Midwest with one husband, two rescue cats, and a ceiling full of spiders.
Website ** Instagram
Mel Hartman (pronouns they/them)
Mel is your neighborhood antisocial cat person who is also proudly queer and nonbinary as hell. They are also a writer who has their own podcast entitled Disenchanted. In their spare time they watch a lot of Achievement Hunter videos and get exercise by moving their little hellion furry children out of the way of their notebook as they write.
Twitter – Personal ** Twitter – Disenchanted
Mandy Hall (pronouns they/she)
Mandy is a voice actor and writer. She's the producer of The Shoebox Podcast, and the upcoming Devil Hates Mondays. She likes to bake and collects fountain pens and neckties. She has a husband, two dogs, and a child that calls herself Cupcake.
Twitter – Personal ** The Shoebox Project ** The Devil Hates Mondays