The return of our triumphant Fringe production!
One night only – Friday, October 12th, at the Imperial Pub
54 Dundas Street East, Toronto
Two shows – 7:30pm and 9:30pm. Tickets only $10!
---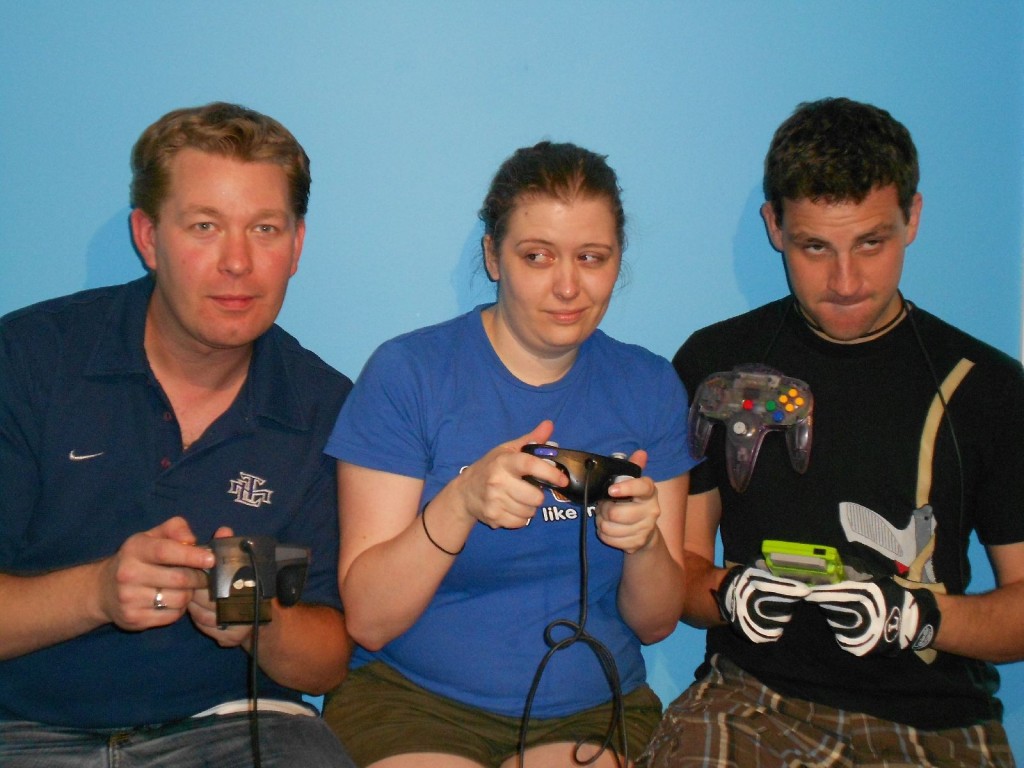 Coming this summer to the Toronto Fringe Festival, July 4-15!
In the 'Shed' space in Artist Alley, behind Honest Ed's in the Annex.
Full list of show times below. All performances are Pay What You Can.
•
Controller jockeys unite! From arcade to console to MMORPG, from Zork to Rock Band to Mass Effect 3, Monkeyman Productions brings you a series of short plays and monologues exploring the lives of video game fanatics.
You'll be taken to an old-school text based adventure, and to the latest in co-op battlefields; you'll see the digitized world through the eyes of n00bs and pros alike. We'll explore love, sex, feminism, and the generation gap in gaming, and take a trip through the best and worst that the art form can offer. We'll even take a crack at sorting out just why it is that video game movies never seem to get it right.
So drop a few quarters into the slot, stop by for five minutes or an hour, and join the party. With a handful of onlookers at a time in the Shed performance space, it'll be like you're watching over our shoulders as we shoot for a new high score!
Press Release (pdf)
High-Quality Cast Photo
•
Featuring:
Focus Group – Because video game movies often seem to lose theirs.
Text-Based Adventures – Going old school, when four compass points and a handful of puns were enough.
The Feminism Problem – Because Barbie games are not hardcore enough.
Break-Up Letter – A relationship cannot survive based on Wii alone.
Gaming License – Keep your eyes on the screen at all times.
Hair – Mo' graphics resolution, mo' problems.
First Date – Check your hair, your breath, and make sure you hide your 3DS before she gets to the table.
Old Man Gamer – You kids these days, with all your fancy buttons, and your DLC, and your achievements …
Party of 3 – All we are saying is give n00bs a chance.
•
SHOW TIMES
July 4 – 6:45; 7:30
July 6 – 8:45; 9:30
July 7 – 6:45; 7:30
July 9 – 6:45; 7:30
July 10 – 8:45; 9:30
July 12 – 8:45; 9:30
July 14 – 6:45; 7:30
July 15 – 8:45; 9:30

All performances will be held in The Shed, a temporary space constructed in the Fringe Artist Alley, located in the parking lot behind Honest Ed's in the Annex. The Shed is a lovely, patriotic red and white, and you'll notice our sign out front and the geeks crowding about. Admittance is first come, first served – further audience members will be admitted at any time during the show, space permitting. All performances are Pay What You Can, so the amount you donate is up to you.
•
Cast & Crew: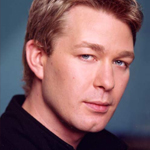 Jeffrey Henderson (actor) is very excited to be working with Monkeyman for the second time in this calender year, "Once more and I think I get a free Monkey!!". It has always been his dream to be a part of a show about "Gamers" and Video Games, ever since Marty told him that's what the show was about. "A special thanks to the people who made my involvement in this project possible: The brain trust at Monkeyman of course. Barret and Victor (Sully), I can always count on you to tell the cold, hard and ugly truth, but you are two of the gruffest men with the warmest hearts I know. Laura, your thirst for adventure has always been inspiring. Lulu, for your fire and Rikku for your spunk. Yuna and Aerith, your gentle spirits humble the best of us. Tidus and Nathan, your tenacity and unerring direction when it comes to finding the truth and doing what is right will always serve as magnetic north to my moral compass. Plus you kick a@!. And finally, to Ashleigh (real girl), my wife. You are my princess, and I would move heaven and earth, and step on my fair share of turtle looking things to be by your side. Thank you for putting up with me. The experience I've gained being with you has given me all the extra life a guy could ask for. That is all. Don't forget to hold RESET while turning the POWER off!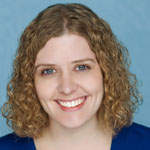 Manda Whitney (actor, co-playwright) is a Toronto-based actor/writer and graduate of the University of Guelph BAH theatre program. She is thrilled to be working with Monkeyman Productions where she can combine her love of all things geek with her love of theatre. Her recent roles include Matt Damon in "Matt and Ben" (Theatre Elusive), New Moon in "Wonderful" (The Bench), Little Sally in "Urinetown" (UC Follies) and Em in "Ever" (Emotive Emu Productions). When she isn't writing or acting, she can usually be found playing video games, reading comics, and making nerdy Youtube videos. She would like to thank her friends and family for the constant support in her crazy adventures so far.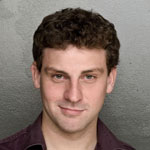 Adam Cresswell (actor) is a Toronto-based actor currently seeking representation and a recent graduate of the acting program of The University of Toronto and Sheridan College. In the past year alone he has been devoured by a bear performing as Antigonus in The Winter's Tale, stabbed as Laertes while in a duel with Hamlet and thoroughly lambasted by Othello and Juliet when he became Iago and Romeo in Theatre Erindale's hit production of Goodnight Desdemona (Good Morning Juliet). Look for him this fall on History Channel Canada as World War II Fighter Pilot Les Smith in the new mini-series Air Aces. Adam extends big thanks to Monkeyman, and to everyone who plans on coming out!
Lisa Sciannella (stage manager) hails from North York Toronto. And every night she enacts elaborate plans to take over the world. Until headway is made in her delusions of world dominance, Lisa has worked with several theatre companies, like Theatre Inspirato, The Cabbage Town Theatre and Monkey Man Productions. For some reason they sometimes let her run things back stage. And on rare occasions they even let her play with a glue gun. The resulting mayhem is indescribable.
Martin Chodorek (director) has played games on cartridges, cassettes, floppies, diskettes, CDs, Blu-rays, and even those ones in the controller that plugs into your TV. And only Monkeyman Productions would look for all of that itemized on a CV. Martin is grateful to the playwrights for writing, to the actors for acting, and to his incredible stage manager for doing all of the actual work. He is thrilled to finally be saying Monkeyman and Toronto Fringe Festival in the same sentence and looks forward to drinking beer with you at the tent.
D.J. Sylvis (co-playwright) is an old man gamer from way back, having survived addictions to everything from The Count to Half-Life to Sam & Max Hit the Road to Mass Effect to Dungeons of Dredmor. He is very pleased to be working with this excellent cast and crew, very glad the audience won't know just how many Tron jokes were in his first drafts, and very frustrated currently with the Act II final boss in Diablo 3. D.J. is also proud to finally see Monkeyman and the Fringe together. We always knew those crazy kids would make it work.
•
Very special Monkeyman thanks to: Camaraderie Coworking Inc., Colin Edwards, Martha Girvin, Leeman Kessler and Victoria Urquhart for their assistance in making this show happen!
Keep an eye on this space, as well as our Facebook and Twitter feeds!