Evening shows at 8pm on April 12th, 13th, 19th, and 20th
Matinée at 2pm on April 14th – Late-night show at 11pm on April 20th
The "Back Of Ye Pub" at The Imperial Pub, 54 Dundas St. E., Toronto
$10 admission – tickets available at the door or via our tickets page
•
Featuring:
by Adam Esquenazi Douglas
Directed by Tom McGee
with Mitchell Court
•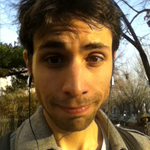 Adam Esquenazi Douglas was born in Texas, grew up in Arkansas, and was raised by a Jewish man and a Cuban woman, and, somehow, he doesn't have an accent. He is a graduate of the University of Arkansas' MFA Playwriting program, and ran away to Brooklyn shortly thereafter. His work has been produced in Arkansas, Texas, Kansas, New York City, and Japan. He has a monkey named Missy and he would be dead without her.
Tom McGee is a Toronto-based writer, actor, director, and dramaturge.  Tom is thrilled to be back working with his geeky pals at Monkeyman, having previously directed Howard for the 2011 Simian Showcase.  He is the co-founder and Artistic Producer of Theatre Brouhaha, working as dramaturge and producer on their productions of LOVESEXMONEY, 27 Wagons Full of Cotton, Help Yourself, and Delicacy.  Tom is also the Artistic Director of Shakey-Shake and Friends (the Muppet Shakespeare Company) and wrote and starred in their two hit Fringe Kids shows Romeo and Juliet…A Puppet Epic! and The Tempest…A Puppet Epic!.  Coming up next, Tom will be dramaturging Rock by Kat Sandler for Theatre Brouhaha in March, producing 4H Club (Theatre Brouhaha) as part of the Playwrights Project: Shepard 2013, and working on both We Are The Bomb (Theatre Brouhaha) and A Midsummer Night's Dream…A Puppet Epic! (Shakey-Shake and Friends) in the 2013 Toronto Fringe.  Tom has an MA in Theatre from the University of Toronto and a BAH in Theatre and Classics from Queen's University.  He also plans on playing many, many hours of Super Mario Bros. as 'research' for Game Over.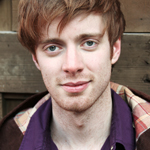 Mitchell Court (The Plumber) is originally from ye olde Halifax, Nova Scotia. The land of lobster and Sarah MacLachlan. Speaking as a 6'4″ ginger he is rather excited to get the chance to bring everyone's favourite plumber to life, for probably the first and last time in his career. Mitchell graduated from George Brown Theatre School in 2012 and since then was in a production of Lord of the Flies directed by Darcy Evans, as Roger (the one who kills Piggy if you haven't read the book in a while.) Now, as a wise man once said "The battle of Helm's Deep is over; the battle for Middle Earth is about to begin."
---

by Michael Trottier
Directed by Martin Chodorek
with Martha Girvin and Leeman Kessler
•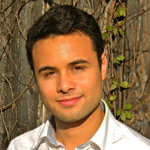 Michael Trottier's full-length plays include Caricatures, Dogwood Cross, and Nonfatal Terminal Velocity, all performed at Colby College. He has won two national contests for his plays, What Happens Now? (Staged Reading, Cherry Lane) and Oliver and Hannah (Production, Blank Theatre Company). He has served as a dramaturg on four productions with Florida Studio Theatre, including the regional premiere of Mark St. Germain's The Best of Enemies. He was also a contributing writer on FST's 2012 Goodwill Tour and assisted in the development of several cabaret shows with FST. He has worked with The Acting Loft, Colby College, The Blank Theatre Company, Brown/Trinity Playwright's Rep, Florida Studio Theatre, The New Hampshire Educational Theatre Festival, and Young Playwrights, Inc.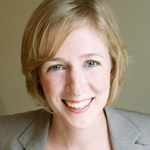 Despite her near ignorance of all things gaming/sci-fi/fantasy, Martha Girvin (Arlene) is thrilled to be working with Marty, Leeman and the Monkeymen again. Even if half the time she's not entirely sure what they're talking about. Some of Martha's other theatre credits include: Uncharted Zones (Monkeyman),Timebomb (Toronto Fringe), Julius Caesar(Hart House Theatre), The Aleatory Project (Vancouver/Victoria Fringe), Delirium (SummerWorks). But so far, only the forward-thinking Monkeymen have cast her as an astronaut, burlesque dancer and femme fatale. Unfortunately, not all at the same time. Yet.
Leeman Kessler (Man) is proud to return to the Simian Showcase for which he has been in previous years, a Larper, a Lovecraft, and most suspiciously, a director. Leeman hails from Nigeria by way of Tennessee and has been pestering Monkeyman Productions since the lingering days of the Bush years when he played a werewolf and a King Kong in the Same Evening of Theatre! Since those hirsute days, he has been a mountie, a narrator, a philanderer in a headset, and now returns to portray a man of mystery in this latest offering at the Imperial. He is survived by his long-suffering wife, Rachel. Check out his horror/advice show: www.asklovecraft.com
---

by Chloë Whitehorn
Directed by Victoria Urquhart
Stage managed by Lisa Sciannella
with Adam Cresswell and Jeffrey Henderson
•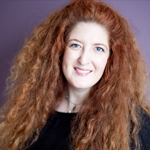 A graduate of Queen's University's theatre program, Chloë Whitehorn is an award-winning director, actor, and playwright. Chloë's plays include "Love, Virtually" (Best of Fringe, Toronto 2011), "The Deepest Trench" (Alumnae Theatre New Ideas Festival 2013), "Clarissa on her Deathbed", "The Frank Diary of Anne", "Verona Heights", "AEON: an evolution of sin", and "The List", and have played in San Francisco, London, Kingston, Selby, and Toronto. Her plays often examine taboo moralities, tragic love, and the licentious desires and imaginative reasoning of human beings. For more information please visit her webpage: www.chloewhitehorn.com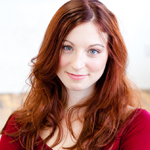 Victoria Urquhart is a home-grown nerd from the boonies. For much of her life she was raised by the geek culture, largely thanks to her older brother. From Marvel and D.C. debates to the preference and ordering of Alien movies, and all of the Star Trek series, she spent much of her youth immersed in it. She was (and still is) also a gamer, fully active in attending L.A.N. parties, and operating through Atari, Sega, Nintendo and Playstation systems. She was no stranger to the geek world. When it wasn't cool to play with siblings anymore (mainly little sisters), she discovered Shakespeare, and became a nerd of words. Since then she has graduated from the University of Windsor's B.F.A. Acting program, and founded the Spur-Of-The-Moment Shakespeare Collective, along with the Shakespeare-On-The-Subway Project. Learn more at www.spurofthemomentshakespeare.weebly.com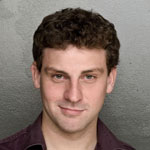 Adam Cresswell (Wade) is a Toronto-based actor and a recent graduate of the acting program of The University of Toronto and Sheridan College. In the past 2 years alone he has been devoured by a bear as Antigonus in The Winter's Tale, stabbed as Laertes while in a duel with Hamlet and thoroughly lambasted by Othello and Juliet when he became Iago and Romeo in Theatre Erindale's hit production of Goodnight Desdemona (Good Morning Juliet). Most recently, Adam appeared as World War II Fighter Pilot Les Smith in the History Channel mini-series Air Aces. He is locked and loaded for his third Monkeyman voyage.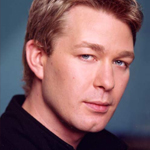 Jeffrey Henderson (Ford) is happy to be back for his second Simian Showcase, and very excited to tackle the space time continuum in "Wasting Time". It has been a long year since he first dove into the shark infested waters of the Imperial's Ye Old Back o' the Pub stage. "Headshots and Healing Potions", a claustrophobic stint at Fringe and also a Monkeyman venture, was reminiscent of an 8-bit cartridge blown on and jammed into an old school NES. The masses that crammed The Shed spoke and were heard, and "Headshots" grew up (or outwards) and ended up right back here on the Imperial stage. Much fun was had by all without the deployment of Silly String. Safety First! While all this was happening however, Jeff was beginning to rehearse the biggest and most important role he will ever play. Opening night finally came this past January and Jeff stepped onto the stage as Dad. So far reviews are pretty good, and he maintains it is "The best part I've ever played. Special thanks to my wonderful co-workers on "Wasting Time" and to Marty and the whole Monkeyman crew. A very special thanks, and all my love to my muses, Ashleigh and baby Ethan."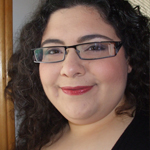 Lisa Sciannella (Stage Manager) is super excited to be a part of the Simian Showcase again and strangely disappointed to not be wrangling any sharks. A visual artist that fell in love with the theatre, Lisa is a graduate of Humber's Theatre School. She has enjoyed working on a variety of different festivals and is now a company member of Monkeyman Productions. When not running a muck back stage, she's running a muck elsewhere. Usually with paint brushes in her hair, a glue gun in each hand and a crazy look in her eyes. You can see some of the results at lisa-sciannella.deviantart.com.
---
by D.J. Sylvis
Directed by Luke LaRocque
with Cameron Johnston
•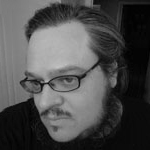 D.J. Sylvis's career in theatre as an actor, director, technician and producer spans two centuries, since the days of the Earth-that-was, and he has been with Monkeyman Productions since the days of the Terrible Lizard. He's proud to be one of the founding members as well as the playwright-in-residence for the company, and prouder still to have the chance to work with such supreme – and supremely geeky – artists on our our productions. At this triennial anniversary of the Simian Showcase, he'd like to dedicate Super to all the technicians, actors, directors and playwrights who have shared the experience. Every last one of you is super-b.
A Toronto-based theatre creator, Luke LaRocque is thrilled to let his inner geek out with Monkeyman this spring (although his parents claim otherwise, he's pretty sure he's named after a certain famous Skywalker). Recent theatre credits include Robin Hood: The Legendary Musical Comedy (Hart House Theatre), Damien (The Bench) and The Omega Project (Glasswater/Toronto Fringe). He is the Artistic Producer of Glasswater Theatre (www.glasswater.ca) and a proud graduate of the UC Drama program at the University of Toronto.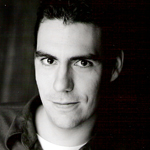 Cameron Johnston (Supes) was seen most recently as "Goon #1" and "Poor Person #1" in Hart House Theatre's production of Robin Hood: The Legendary Comedy Musical. Other notable credits include Touchstone in As You Like It (Canopy Theatre), Peter/Edmund in The Lion the Witch and the Wardrobe (ArtsEngine), Jerry in You Are Here (Alumnae Theatre), Flute/Egeus in A Midsummer Night's Dream (Driftwood Theatre). Upcoming Cam will be performing in the Fringe Festival with his company Royal Porcupine Productions, watch for St. Francis Preaches to the Birds. Cam is excited to be donning the tights for Monkeyman for the first time, except for the 'tights' part. Thanks to Luke for thinking of me. As always, much love to my wife Annemieke for her constant support. She's da bomb.
---
For Monkeyman Productions
Martin Chodorek (Producer) crossed Dundas Square like Rocinante clopping along the road back from an altercation with an unsuspecting windmill. The right corner of his mouth curled into a smirk as he rhythmically flipped a Monkeyman Productions business card over between his fingers and reflected on how much the company and The Simian Showcase had changed over the years. It had been hot. It had been cold. It had been in the pot, nine days old. But the whole enchilada tasted sweeter than pease porridge. Tonight, there was business to transact: monkey business. And he had just the monkeys for the job. Some days, that's all you need. Especially when you wake up feeling like the lipstick-marked smouldering butt in the ashtray of independent Toronto theatre.
Linn Øyen Farley (Producer) is a sometimes-theatre-admin and even-less-frequent-designer these days, who mostly builds things on the internet. She's thrilled as always to be returning to the familiar embrace of the Monkey and the Imp this spring. Favourite credits: co-producer of The Simian Showcase 2011 & 2012; designer, dramaturg & publicity for Uncharted Zones (Monkeyman Productions, 2011); lighting design for The Queens (Glasswater Theatre, 2011), Mahmoud (Pandemic Theatre, 2011-2013), Monkey Sci-Fi Horror Theatre II (Monkeyman Productions, 2010), WOYZECK (the red light district, 2010), The (Abridged) Adventures of Ali & Ali and the aXes of Evil (UC Drama, 2009).
Susan Bond (Dramaturg) — Originally from Kitchener, Ontario, Susan is a Toronto-based production dramaturg. She has an honours BA in Linguistics and English and an MA in English literature, both from the University of Toronto. She is the resident dramaturg at Hart House Theatre, where she recently dramaturged a production of Martin Sherman's Bent. Favourite credits include King Lear (Hart House Theatre) The Queens (Glasswater Theatre) and Lysistrata (Canopy Theatre). This is Susan's second venture with Monkeyman and the Simians – she's always considered herself more of a nerd than a geek, but she's starting to come around.