December 8th, 9th, 10th, 16th, and 17th at 7:30 PM
Palmerston Library Theatre, 560 Palmerston Avenue
Tickets: $15 in advance, $20 at the door
Uncharted Zones is a sequence of four episodes that patrol the invisible borders between human experience and the unknown.
Each episode is a rest stop on a superhighway travelling backwards through space and time.
Watch the trailer · Download the press release
The Episodes
Chance
Julam and Ver explore the far reaches of space in the distant future.
The only crew of a small scout ship, they survey and catalogue planets
among the remotest stars. Alone together, they reflect on the
choices they've made and the lives they've left behind.
Stars Shone On Toronto
Shivonne and Rand are residents of Toronto in the year 2020.
Every Thursday night, spring to fall, a city-wide blackout is imposed on
the population. Sometimes, when you're trying to see things clearly,
you need to start by turning out the light.
Something About Smoke And The Way It Rises
Alithea and Gary can no longer call themselves students,
but their worlds after post-secondary education have yet to take shape.
Gary imagines things coming together.
Alithea envisions things drifting apart.
Last Train
Blanche and Alicia are burlesque performers who've just finished up their night.
After five years of trying to find brighter lights in the big city,
Alicia is just about ready to throw in the towel.
Blanche shares her wisdom via pop culture parables.
The Cast
Martha Girvin (Julam/Blanche) is an actor from Toronto who used to think she knew a lot about pop culture. This production has disabused her of that notion. She would like to thank Wikipedia for their continued support, without which she would not have survived the first read-through. Some of Martha's other theatre credits include: Timebomb (Toronto Fringe), Julius Caesar (Hart House Theatre), The Aleatory Project (Vancouver/Victoria Fringe), Delirium (SummerWorks), Amadeus (Staged and Confused), As You Like It (Bard in the Park). Selected film and television credits include: In The Rough (Lifeforce), Young Love (Afro Flix), Piece of Mind (Landed Entertainment), Freak Encounters (Gifted Show North/Discovery), Welcome (Bravo!FACT). Deeply nerdy in her own way, Martha keeps hoping her biochemistry background will give her more street cred amongst the Monkeymen. It hasn't.
Amanda Ives (Alithea/Alicia) is thrilled to be working with Monkeyman Productions for the first time, and with such a talented cast and crew! Amanda studied at Sheridan College and University of Toronto, graduating with an Hon. B.A. in Theatre and a Diploma in Acting. Since graduating Amanda has performed in a touring production of the Dora Award-winning play, Something From Nothing, by Cascade Theatre. She has also performed in many independent short and feature-length films, including films that have been screened at the Tiff Bell Lightbox and at the Toronto Independent Film Festival. Amanda had a fantastic experience working with director and Toronto Star theatre critic, Richard Ouzounian, on Hart House Theatre's production of Jerry Springer: The Opera! In 2008, Amanda studied film-making at the New York Film Academy. Since that time, she has directed and starred in two more short films, and is finishing post-production on her first feature documentary. Amanda's ultimate goal is to have her own global film production company and to direct and act in films that move and inspire audiences everywhere.
Jennifer Kenneally (Ver/Shivonne) began her acting career in Vancouver and has since played in theatres all across Canada. Settled in Toronto(finally), she is happily attacking as many projects as time will allow. Her recent credits include "I Can Hear my Soul Cracking" in A Memory, a Monologue, a Rant and a Prayer for VDay, Toronto (2011), Carnie in The Whores, Toronto Fringe (2010), and multiple roles in The List, Toronto Fringe (2009) which she co-wrote. She was recently seen in an episode of Urban Legends (History Channel), and will appear in Season 2 of Out with Dad a web series hopefully coming to a TV near you soon. She lives with her partner Andrew, 2 daughters, 2 cats, and multiple fish, all of whom are real, not virtual, as far as she knows…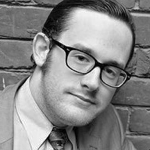 Michael Mackinnon (Gary/Rand) is thrilled to be working once again with the nerdiest theatre company in Toronto. After participating in the Simian Showcase with the play Chun Li, Michael couldn't have been happier to meet and work with such a wide variety of nerds. A self-proclaimed nerd himself, he has been thrust into the world of fandom and geekology only to better appreciate the vast universes where few people dare to go. Past credits include (in no particular order): Ali Ababwa in The (Abridged) Adventures of Ali & Ali and the aXes of Evil, Pozzo in Waiting For Godot, Andres/Astronomical Horse in WOYZECK, and Hujar/Oatsie/Salazaar/Jack in Vampire Lesbians of Sodom. With Uncharted Zones, Michael hopes to learn, from his fellow actors, director, and playwright, just where human emotion can take him.
Leeman Kessler (The Tour Guide). Forged in Africa where the night sky poured across the heavens and the rhythm of song and language flowed through his young ears before taking to the honky tonk streets of Nashville where everyone is something of a performer, Leeman Kessler eventually arrived in Toronto, looking for love, looking to the future. Since arriving, he has been many things for Monkeyman Productions: King Kong, a werewolf, a mountie, a harried director, the voice on the TV, H.P. Lovecraft, a gamer in love, and very briefly, D.J. Sylvis. He is tolerated by his lovely wife, Rachel.
The Creative Team
Stefanie Pantalone (Stage Manager) makes her Toronto debut as a Stage Manager in Monkeyman Productions' Uncharted Zones. Most of her previous work took place in her hometown, Ottawa, where she starred and worked on various plays. Stefanie would like to thank her family and the Monkeyman team for taking her in and giving her all the geekiest love possible. As Spock would say: Live long and prosper. And be awesome!
Linn Øyen Farley (Dramaturg & Designer) is proud to add yet another Monkey-show to her credits with this production, and pleased to find her shiny new dramaturg hat fits just fine(albeit with the more worn-in designer and publicity hats snugly placed beneath it). She recently graduated from the UC Drama Program at UofT. When she's not crafting belaboured metaphors about headgear, she spends most of her time trying to figure out what to do with her life next. Favourite credits: lighting design for The Queens (Glasswater Theatre, 2011), Mahmoud (Pandemic Theatre, 2011), Monkey Sci-Fi Horror Theatre II (Monkeyman Productions, 2010), WOYZECK (the red light district, 2010), The (Abridged) Adventures of Ali & Ali and the aXes of Evil (UC Drama, 2009); lighting operation for Godzilla on Sundays (Monkeyman Productions, 2009).
Martin Chodorek (Director) is thrilled to find himself amongst so many gifted, hard-working individuals. It's a pleasure, an honour, and a bit like discovering an awesome special feature Easter egg on one of your favourite DVDs for the first time. Yep, seriously that good. So good he has trouble putting the gratitude he feels into words. Fortunately, as a director, he can leave the sophisticated word-wrangling to his favourite playwright. Martin would especially like to thank his fellow Monkeyman company members for their unwavering support on this and every ambitious primate performance project. Excelsior!
D.J. Sylvis (Playwright). Where do D.J.'s ideas come from? D.J. is inspired by monkeys, robots, cats, the Creature from the Black Lagoon, Bigfoot, that theme song from The Greatest American Hero, Arthur Kopit, 80s-era Justice League comics, various dystopias from his childhood(including Bible School), Lego spacemen, Alfred Hitchcock Presents(just the hosting segments), potato chips, Young's Double Chocolate Stout, yellowed sci-fi paperbacks, friends, enemies, strangers in the night… and all things strange and wonderful in this world. And you. Yes, you right there. Don't even think about asking for royalties.
"From the far future to the present, from the fantastic to the everyday,
each life is a journey into the unknown. What matters is not our final destination but the chances
we take, the desires we pursue, and how we relate to each other in our common uncertainty."