This December, Monkeyman Productions is proud to present Uncharted Zones, a sequence of four episodes that patrol the invisible borders between human experience and the unknown. As opening night approaches, you can learn about each episode right here at monkeymanproductions.com. In this edition: Chance.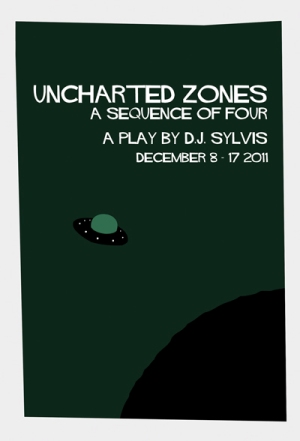 Julam and Ver explore the far reaches of space in the distant future. The only crew of a small scout ship, they survey and catalogue planets among the remotest stars. Alone together, they reflect on the choices they've made and the lives they've left behind.
Chance features Martha Girvin as Julam and Jennifer Kenneally as Ver.
Uncharted Zones opens December 8th, 2011.