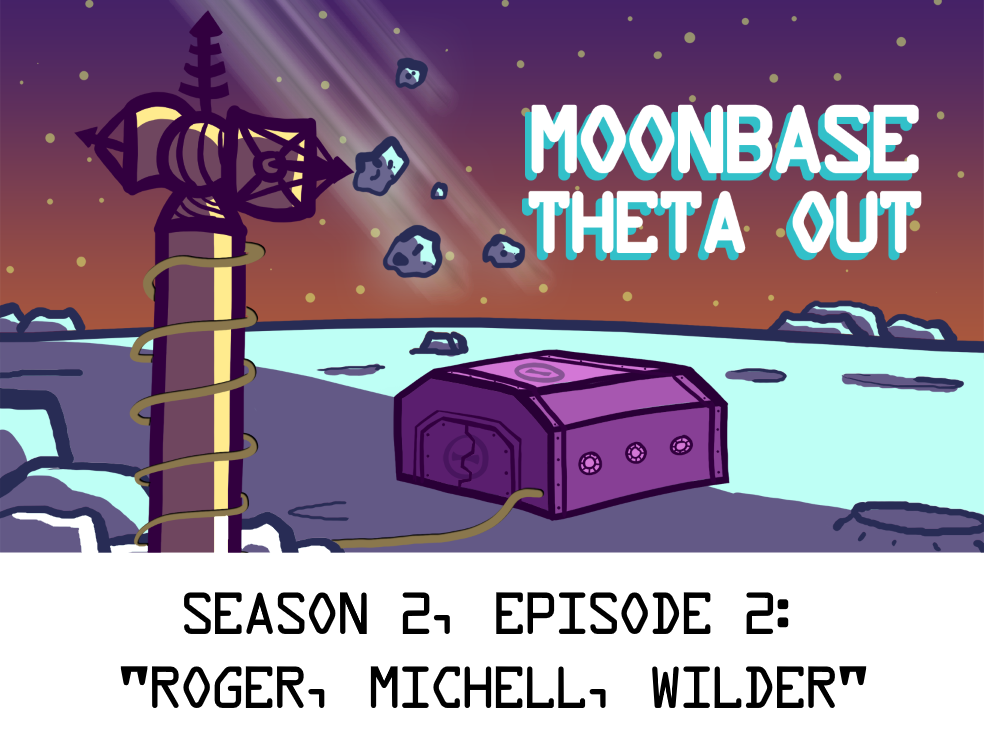 Roger tries to open up in his reply to Alex, acknowledging their problems and reflecting on the universe they inhabit together. Michell L'Anglois, Security, makes a personal report on the rest of the crew … at times, very personal. Wilder takes a moment to go through her current task list and cuddle a rogue hedgehog.
Recommended S1 Episodes for context: S1E2 – "Nineteen"; S1E3 – "Eighteen"
Roger Bragado-Fischer (he/him) – performed by Leeman Kessler (he/him)
Michell L'Anglois (he/him) – performed by Cass McPhee (he/they)
Wilder (she/they) – performed by Tina Daniels (she/her)
Written / Produced / Edited by D.J. Sylvis (he/they)
Theme music is "Star" by the band Ramp – http://www.ramp-music.net/. Additional music for this episode is "Violette" by God is gay. Cover art created by Peter Chiykowski – http://lookitspeter.com/.
You can find more information at https://monkeymanproductions.com/moonbase-theta-out/. You can also find us at Monkeyman Productions on Facebook, and as @MonkeymanProd on Twitter.
We couldn't make the show without all the people who provide financial support. You can donate to us through Ko-Fi, or buy some of our merch. You can also support us monthly on Patreon and get extra perks as a thank you. We might also thank you in our credits! Today we'd like to thank Angela Eldred, Jennifer Cheng, Shawna Davian Den Otter, Tom Rylett, A Ninth World Journal, Alex Kirk, Bianca Woods, Dwayne Farver, Jeff Xilon, and Jonathan Kay for their contributions! We couldn't do this without you.
You'll see our next episode in two weeks. Thanks for spreading the word around, and keep watching the Moon!
[powerpress]