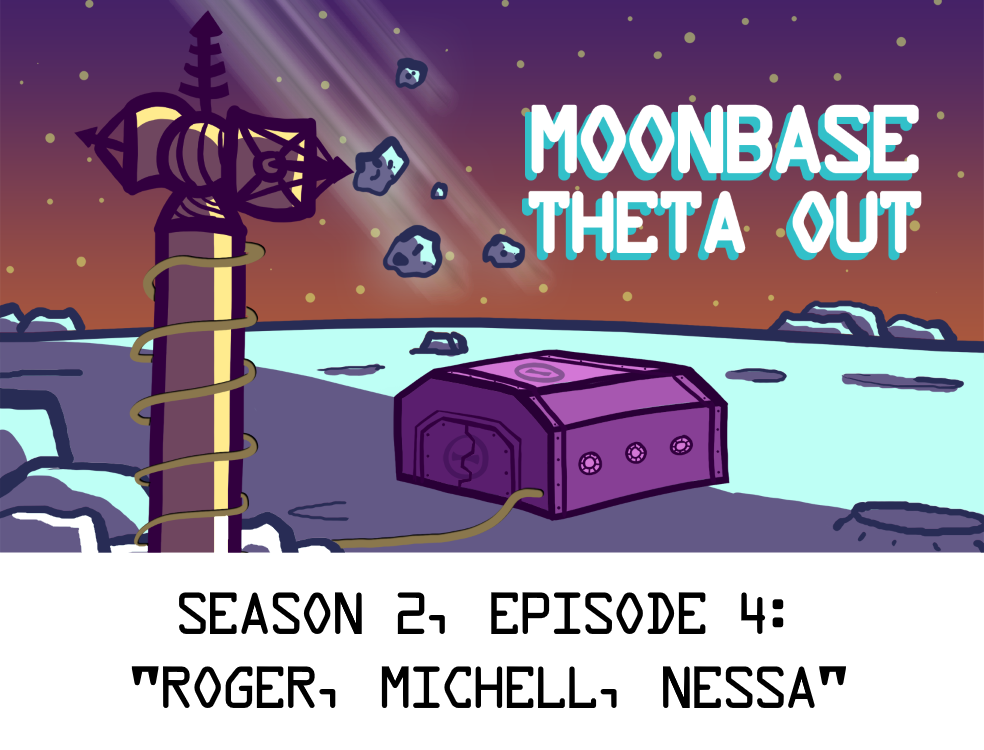 Roger vents to himself about the changes in Base management and how they're likely to affect how others see him. Michell provides an official report that ends in a rant about his own frustrations. Nessa discusses the changes coming about, in her new duties and in her private thoughts.
Recommended S1 Episodes for context: S1E6 – "Fifteen"; S1E7 – "Fourteen"

Roger Bragado-Fischer (he/him) – performed by Leeman Kessler (he/him)
Michell L'Anglois (he/him) – performed by Cass McPhee (he/they)
Nessa Cheong (she/they) – performed by Elissa Park (she/her)
Written / Produced / Edited by D.J. Sylvis (he/they)

Theme music is "Star" by the band Ramp – http://www.ramp-music.net/. Cover art created by Peter Chiykowski – http://lookitspeter.com/.
You can find more information at https://monkeymanproductions.com/moonbase-theta-out/. You can also find us at Monkeyman Productions on Facebook, and as @MonkeymanProd on Twitter.
We couldn't make the show without all the people who provide financial support. You can donate to us through Ko-Fi, or buy some of our merch. You can also support us monthly on Patreon and get extra perks as a thank you. We might also thank you in our credits! Today we'd like to thank Angela Eldred, Irfon-Kim Ahmad, Jenna Susannah, Judith Tipton, Karin Heimdahl, MAM, Matt Keeley, Paul Russell, Raymond Morse, Stephanie Cheshire, Stephen Geigen-Miller, and Valerie Koop for their contributions! We couldn't do this without you.
Fourteen days and counting until our next new episode! Thanks for spreading the word around, and keep watching the Moon!
[powerpress]