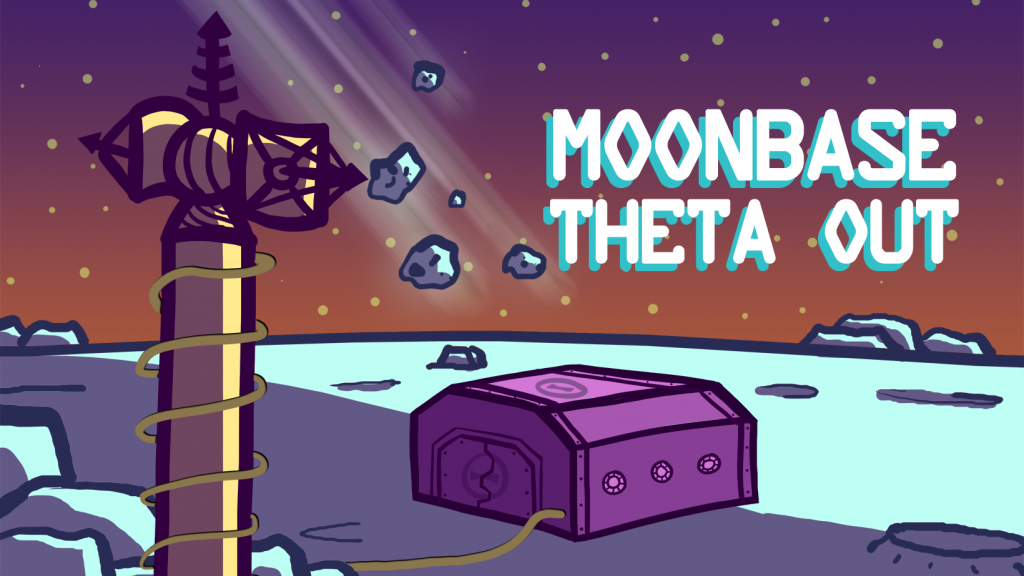 SEASON THREE FINALE
MAY 9, 2021
Come celebrate with us on the Monkeyman Productions Discord!
See below for our schedule and more info about our giveaway – and you can ENTER our giveaway at the bottom of this page!
---
Saturday, May 8 – Full-Season Listening Party!
12:00pm EST – Prologue (1,2,3)
1:00pm EST – S3E1 – "Moonwatch"
1:30pm EST – S3E2 – "Comeback"
2:00pm EST – S3E3 – "Changeover"
2:45pm EST – S3E4 – "Reclamation"
3:30pm EST – S3E5 – "Strategies"
4:15pm EST – S3E6 – "Pivot"
5:00pm EST – S3E7 – "Arrival"
5:30pm EST – S3E8 – "Exposure"
6:15pm EST – S3E9 – "Release"
7:00pm EST – S3E10 – "Volatile"
7:45pm EST – S3E11 – "…"
Sunday, May 9 – Finale Celebration!

1:00pm EST – Chat with show creators,
Moonbase Trivia Contest – prizes!

2:00pm EST – Listening Party –
MTO Season 3 Finale –
"Go, Cat, Go"

3:30pm EST – Q&A Session,
Games, General Post-Season
Frivolity!

---
We're celebrating the end of our biggest season ever with a full-weekend bash! On Saturday, we're going to listen through the entire season from the Prologue through Episode 11, sharing behind-the-scenes details and experiencing the full story in one rush! Then, on Sunday, we celebrate the finale with chats, a trivia contest, games, and we'll all listen to the episode together! Experience this Moonbase milestone with friends, fans and cast members of the show!
And did we mention PRIZES? On Saturday, we're running a giveaway for an MTO T-Shirt or Mug! There are LOTS of ways to get entries to win:
Join in on the Saturday listening party! We're really excited about this one, so you can get multiple entries by popping in over the course of the day! We will be revealing passwords starting at noon, and they'll get refreshed every few episodes, so you can keep going back to our entry from (below) and adding more if you stick around!
Tweet about the finale using the #MTOS3Finale hashtag! There's a tweet built in to the form, but feel free to compose your own and stick the URL in when you claim your entries.
Follow us (@MoonbaseThetaOu) on Twitter, or visit our Facebook page! (If you're already following us, this one's in the bag.)
Show us how you're a SUPERFAN! This one lets you get as creative as you like. Did you give our show or one of our episodes a great review somewhere? Did you live-tweet along with an episode at our listening party? Be a SUPERFAN and we'll give you the password for FIVE entries!
On Sunday we'll draw a winner for a prize from our Teepublic store! AND there will be giveaways during the trivia contest too! (Note – we do need your address to send prizes, and we'll be announcing the winners on our social media! But we're more than happy to use your favourite screen name.)
---
Come celebrate with us on the Monkeyman Productions Discord!
a Rafflecopter giveaway
---