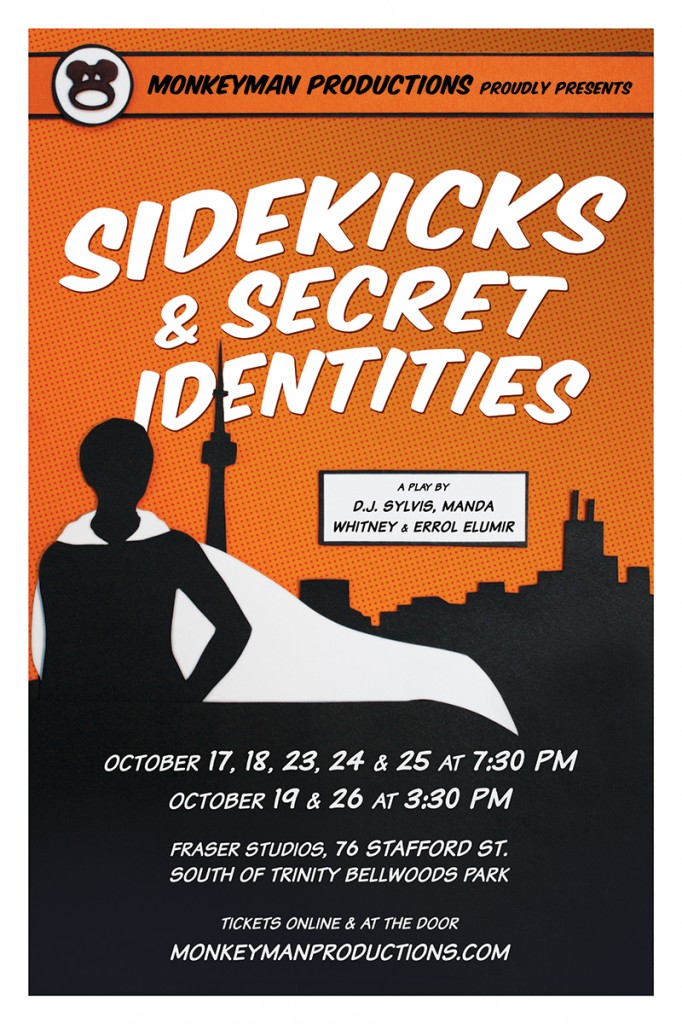 Fraser Studios, 76 Stafford Street, Toronto
For a Google Maps link, click here
Please note that the venue is not fully accessible.
Buy tickets online here!
Contact us with any questions.
The creators of Headshots and Healing Potions put down their controllers and pick up a stack of comic books!
This fall, we bring you a theatrical anthology set in the world of Supers – where the heroes are unexpected, the bystanders aren't all that innocent, and the sidekicks finally get their moment of glory!
Fortress of Solitude — Force Girl is one of Earth's mightiest heroes. She's faced down Dr. Nefarious, Madcap, the entire Menace Menagerie without flinching; she's saved whole alternate dimensions this world will never know. But now she faces a truly life-changing decision and the most unlikely of opponents – her husband.
Super — An unknown figure stands on a street corner, wearing a very familiar red and blue costume. He is not Superman. He'll be the first to tell you, he isn't Superman. However, he is playing the part – and not just for the suggested donations.
Sidekicks — Flex Girl's new job as General Justice's trustworthy companion is, much to her dismay, less about superheroes and more about being a glorified admin assistant. As if that wasn't bad enough, her secret identity is jeopardized when she has a run in at a cafe with none other than Minion 5, henchman to Professor Carnage, their arch nemesis! Join us for a witty story of two unlikely companions navigating the trials of arrogant superheroes, secret identities and too many lasers, as they move from an uneasy truce to…something slightly better than an uneasy truce.
All three stories in every performance – except for our special SIDEKICKS SUNDAY on October 19th! Read more about that show here!
Check out our Facebook, Twitter, and Instagram accounts for more info and behind-the-scenes zap! bang! pow! ACTION!
Blog Posts

For all the behind-the-scenes, Secret Identity-style goodness, check out these blog posts!
Photos
Cast and Crew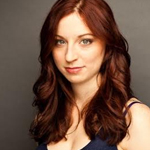 Director – Victoria Urquhart
Victoria wears many hats: she performs, she directs, she produces, she sometimes writes…She loves to do everything. Raised in Caledon and trained at the University of Windsor, she now resides in Toronto, exploring every facet of performance and storytelling that she can. Her love of MM started with an impassioned cover letter back in 2011 that read something along the lines of "OHMYGODGEEK+THEATRE=MYLIFEYOUGUYSARESOAWESOME". The lesson to be learned from this: It is in fact good to be a fangirl sometimes. Select theatre credits include: Shakespearean Wedding (Stilt Guys), Teach Me (Newborn Theatre) and JULIUS CAESAR PROJECT (Spur-Of-The-Moment Shakespeare Collective). Huge thanks to the Monkeyman family, and Francois Vandette. Check out the SOTMSC's Sonnet adventures on our Youtube Channel "TheShakespur"!
Stage Manager – Emma Moore
Emma completed her theatre major in Quebec at Bishop's University in 2012, and soon found herself in Toronto in the only Children's Entertainment program around! As much fun as puppets and Lego were, having worked as a technician and stage manager for nearly four years, Emma found herself far away theatre for two whole years before being invited aboard Monkeyman's production of "Sidekicks & Secret Identities". Her former stage management credits include Kevin Kerr's "Unity 1918", Peter Shaffer's "Black Comedy", and Moises Kaufman's "The Laramie Project". Emma is thrilled to be working with such a wonderful bunch of talented people for her first show in Toronto!
Co-Producer, Technical Director – Lisa Sciannella
Eight cups of sugar, a pinch of spice, one tablespoon of everything nice, and an accidentally add a drop of Chemical X. Gently heat for 20 seconds. Stir 3 times, clockwise, wave your wand, leave to brew and return in 45-60 minutes. Then stir 5 times, anti-clockwise and wave your wand to complete the potion. Brewing your own potions can create very useful and lifesaving items. A good number of potions are useful in combat by aiding oneself or by weakening one's enemies. This potion, however, is extremely volatile and should be used with caution.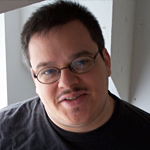 Co-Producer, Playwright ("Fortress of Solitude," "Super") – D.J. Sylvis
D.J. has been involved in theatre for over 20 years as an actor, director, technician, playwright, and producer. He's proud to be both a founding member and the playwright-in-residence for Monkeyman Productions, and prouder still to have the chance to work with such supreme – and supremely geeky – artists. Super-folks have always been among his favourite literary characters – Mister Miracle and Big Barda, Plastic Man, Batgirl, the Martian Manhunter – and he's happy to have a chance to add a few of his own to the universe, to share them with a superb cast and crew, and to bring the resulting Team-Up to our amazing audiences.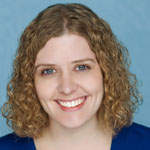 Playwright ("Sidekicks") – Manda Whitney
Manda is a Toronto based actor/writer who focuses far too much on writing geeky comedies. She often writes and performs crazy things with Errol Elumir on their Youtube channel, WEtangent. When she is not getting harassed by Errol, she is playing video games, writing on her blog, or eating pie. This is her third collaboration with Monkeyman Productions and she hopes to do many, many more. Possibly with musical numbers.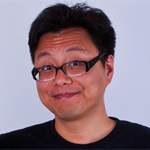 Playwright ("Sidekicks") – Errol Elumir
Errol Elumir has written a number of silly things with 'Manda Whitney, including a musical webseries for NaNoWriMo (National Novel Writing Month) and another webseries called Sidekicks. That series was transformed into a play and he is crazy excited this is his first play ever. When not harassing 'Manda, he is part of a geeky band called Debs & Errol, the only band with a daily webcomic unless there's somebody else.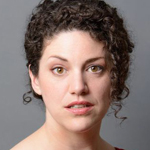 Force Girl ("Fortress of Solitude") – Kelly Preeper
Kelly Preeper is an actor, singer and dancer who is currently "living the dream", which means she holds a variety of day jobs to support her ongoing acting habit, and is currently seeking an agent (Wink wink, nudge nudge…). She toured the US with American Theatre Arts For Youth, performed in works by Shakespeare, Shaw, and Sondheim, and has appeared on Broadway as an intermission bartender/coatcheck girl. She loves new works, and has had a blast originating roles in The Drake Equation/Waiting for the GO, The Bright Idea, and Everybody Dies!The Musical. She has also appeared in several films and web series. She is thrilled to be working with Monkeyman for the first time (playing her first super hero!) and wants to thank everyone involved in this production for using their super powers for good, not evil.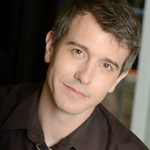 Paul ("Fortress of Solitude"); Supes ("Super) – Sean Kaufmann
Hailing from St. Thomas, Ontario, Sean made the move to Toronto for schooling and stayed for the business. He's definitely a go-getter. He throws himself into all aspects of the role, ready to face any challenge. A veteran of the Indie film scene, Sean is always working to bring projects to life, whether through acting or assisting with production details. Currently, Sean can be seen as Cormac on HBO's series "Lingerie," Wesley Little in the indie dark comedy "Anything Goes," on BiteTv as the thorn-in-the-side reporter Scott Hammer in the series "Team Epic," and as Scott in the indie thriller "Clean Break." He is thrilled and honoured to be a part of this project and excited to see its eventual successes. Thanks to Iwona Szkudlarek for being Sean's own personal Superhero.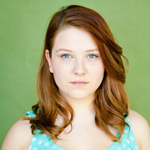 Flex Girl ("Sidekicks") – Jordi O'Dael
Jordi O'Dael hails from the bustling metropolis of Flin Flon, Manitoba. That's real. A UWinnipeg and Randolph Academy alum, Jordi was most recently seen cosplaying as a burlesque version of Harley Quinn at Fan Expo with her best friend, Poison Ivy. While that may be indicative of a preference for DC Comics, Jordi usually lands on the side of Marvel. In the theatre realm, Jordi has played a variety of 12 year olds in both In a Time of War (Alumnae Theatre) and The 25th Annual Putnam County Spelling Bee (Randolph Academy). More recently, she appeared in The Julius Caesar Project with the Spur-of-the-Moment Shakespeare Collective. This is Jordi's first collaboration with Monkeyman, and she hopes to make Barbara Gordon proud (DAMNIT ANOTHER DC REFERENCE.)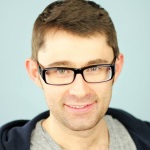 Minion 5 ("Sidekicks") – Andrew Gaunce
Andrew discovered his overwhelming lack of super powers early in life, and has been deep in denial ever since. Originally from Saint John NB and a graduate of Fanshawe College's Theatre Arts program, Andrew couldn't be more excited to be a part of this production. He was most recently seen as Miles (plus various bugbears and demons) in And Then Shawn Died's production of She Kills Monsters, and is also currently working with the Spur of the Moment Shakespeare Collective as part of the Shakespeare is Hospitals Program. Massive thanks to all involved, and a very special shout out to all my fellow Minions toiling away in obscurity…your day will come. Maybe.
For a copy of our press release, click here. Please direct all media enquiries to media@monkeymanproductions.com.
Poster design by Linn Øyen Farley.